Sangathamizhan trailer released full-throttle action by Vijay Sethupathi to come back strong in 2019
Vijayan Sankar (Author)
Published Date :

Sep 20, 2019 22:34 IST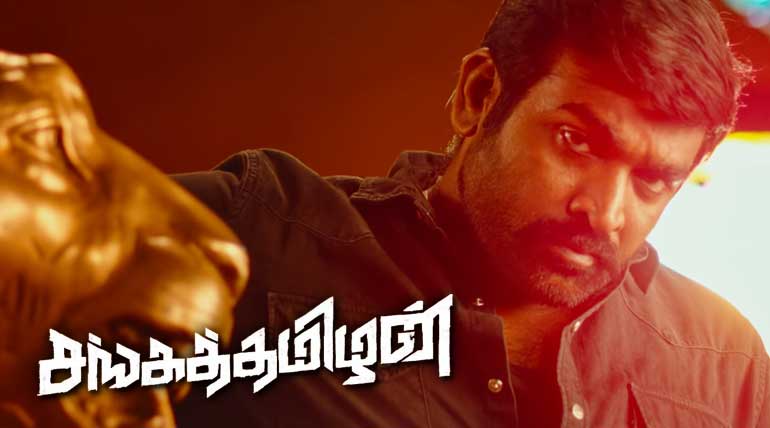 Sangathamizhan trailer released full-throttle action by Vijay Sethupathi to come back strong in 2019: Sangathamizhan trailer, Vijay Sethupathi upcoming movie trailer released today on 20th September. Produced by renowned Vijaya Productions and directed by Vijay Chandar, Sanga Tamizhan will be released in October. The trailers promise fantastic actions scenes by Anal Arasu. This action drama film is expected to give Vijay Sethupathi the much-needed break in 2019.
What does the Sangathamizhan trailer reveal to the audiences?
The one minute forty-five-second Sangathamizhan trailer promises more action and grand scenes of Vijay Sethupathi. It also portrays the role of comedian Suri in most of the scenes with Sethupathi. It guarantees the comedy element in the movie. The female cast of Nivetha Pethurai and Raashi Kanna are gorgeous in the trailers with some wonderful close-ups and dance moments.
Music and other aspects of Sangathamizhan trailer
With all the songs and music track already released, Sangathamizhan trailer has some good songs and background music by Vijay Mervin. The character name of Sethupathy seems to be M G Ramachandran, which could bring some political color to the movie along with many such scenes in the trailer. Sangathamizhan trailer released today portrays Vijay Sethupathi to become one of the mass heroes of Tamil cinema. But will it fructify, have to be seen after its release in October only.
Vijay Chander, the veteran Telugu actor now a director in Tamil movies
Nearly 70 years old Vijay Chander is an excellent character artist for long in Telugu movies. He previously directed Vikram starring Sketch movie. Now he has teamed up with the Vijaya-Vahini Studios of Nagi Reddy fame, to make Sangathamizhan trailer.
Vijay Sethupathi, the versatile busy actor of Tamil Cinema
Never before Tamil cinema has seen a more versatile actor like Vijay Sethupathi. Many get caught in their niche and act only movies within it. But Vijay Sethupathi could act like an older man in Orange Mittai, Seethakathy and make wonders in films like Chekka Sivantha Vanam and Vikram Vedha not to forget 96. In these last tough seven years of Tamil cinema, he is the only actor to have acted in more than 50 films in significant roles. Last year his movies 96 and Chekka Sivantha Vanam were good grosses in the box office and also well acclaimed by critics. But in 2019 he is still to give a mega-hit and Sangathamizhan could be the right movie for it and Sangathamizhan trailer proves it.