Santhanam - Director Kannan Movie Dropped? Maker Moves on to Reunite with Atharvaa
Naveen kumar (Author)
Published Date :

Jul 03, 2019 13:45 IST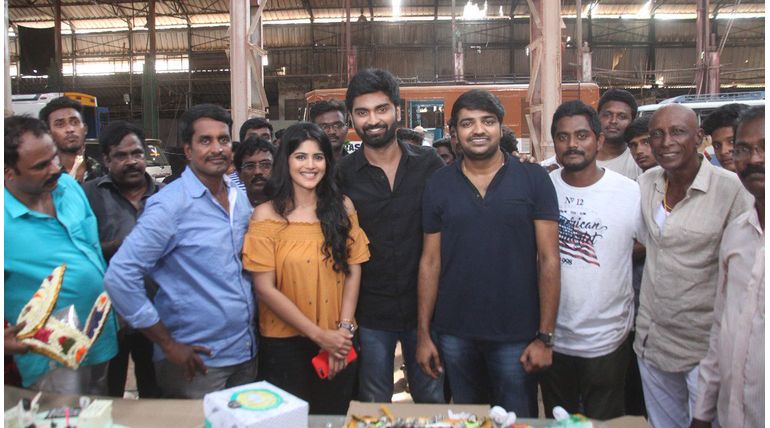 Director Kannan has earlier announced that he will be directing his new film along with actor Santhanam. But suddenly, it is reported that he willo be working on his next project that is set for his reunion with actor Atharva Murali. Director Kannan is the assistant to director Maniratnam. His films always cover the native audience with all elements and in particular, his ability to combine beautiful love stories with family ties expressed in his films are laudable.
His recent film Boomerang, while questioning the politics by the youth and based on contemporary issues included an entirely radical and complex theme. They were well received by the fans. Now he is back to making a beautiful, refreshing love story with a family backdrop. Director Kannan says "the audience is constantly being presented with films that address serious issues and focus on complex stories. I realized that it included my pictures too. I wanted to get away from this and deliver a love story".
Popular Malayalam film actress Anupama Parameswaran plays the heroine in this upcoming film. The maker revealed that she is acting as a medical student who is attracted to dance. We really wanted an actress who could express emotions with her eyes. Alos that, it is so beautiful to imagine Atharva and Anupama together in one frame. The film will be shot in Chennai from the 15th of this year and is planned to be filmed in one of the most beautiful places abroad according to the maker.
Kabilan Vairamuthu is writing the dialogues and the team is in talks with leading actors and technical artists. A formal announcement on this will be issued soon from the production company. R. Kannan is writing, directing and producing the film on under his MKRP Productions. The director revealed said that he has no problem with actor Santhanam and that the film will start with soon after completing the film with Atharvaa, due to various reasons the film got delayed.