Saravanan Vada Poda to Cheran, Fight in Bigg Boss 3 Tamil House
Anusha Sathish (Author)
Published Date :

Aug 02, 2019 10:02 IST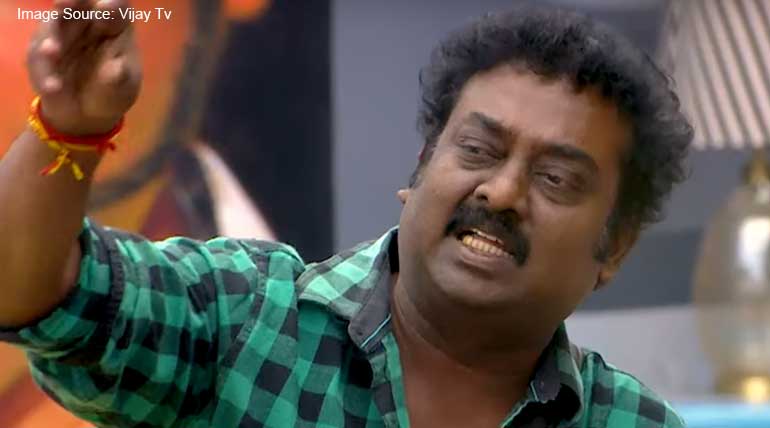 Saravanan loses his temper and abuses Cheran:
Indeed, a shocking incident which is slated to happen in big boss today and there are a few promos out indicating the same. Saravanan ls losing temper while he was getting comments from Cheran outlining his role-play of Vijayakanth. An actor should be open to receive criticisms more to compliments.
Is Saravanan losing his temperament? He went ape abusing Cheran. It is quite natural to receive negative inputs on whatever we do as "All fingers are not going to be the same."
It all happened when Bigg Boss asked the housemates to do the regular routine of weighing the best and worst performers of the week. Saravanan takes the role of Vijayakanth and Cheran performs like Rajinikanth in Big Boss as the task for the week. Every week we see there are concerns and conflicts on the judgement platform. The same happened this time too.
Cheran was expressing his opinion that the majority of the time Saravanan does not seem like Vijayakanth for which Saravanan got irritated. He immediately responded, "You too looked funny with Rajinikanth's dress" for which Cheran said "Adhuku Yenna Panna" means "That's okay I take it". Saravanan became infuriated and said "Poya" which was a word uttered in Tamil showing disrespect. Cheran responded, "stop using those words' for which Saravanan gone a step ahead and said "Poda" which was too harsh a word to use on a person.
Somehow Saravanan managed to come back to senses and said, "I might shout out poda instead of poya" and froze the scene. Kavin and Sandy supported Saravanan and tried to pacify him, but Cheran was looking awestruck. A string of negatives bombarded Cheran for quite some time, and Losliya was the oasis shown who supported Cheran. It is also said that Saravanan is an egoist.
During Saravanan's stint as a Hero in Tamil movies, Cheran was working as Assistant Director in a few films. He disrespects Cheran because of this. Tharshan and Madhu were defending Cheran which was shown in the promo. Whatever may be, Cheran and Saravanan are quite matured in the house and should be the epitome of behaviour. But the sick attitude of Saravanan looks like he builds his own way to go out of the house. Cheran was holding his senses as usual and did not react much in the promo shown.