Secret Should Be Known to Self Else Will Turn Against You - Vanitha proved it against Sherin in Big Boss
Anusha Sathish (Author)
Published Date :

Sep 06, 2019 12:38 IST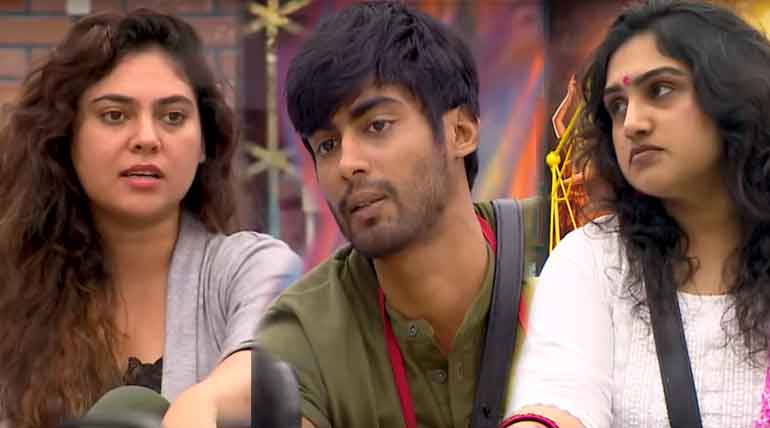 In his famous book, Arthashasthra Chanakya said "If it is a secret it should be known to self only. Lest it turns against you." The exact say which was proved yesterday. Sherin, for quite some time, believed Vanitha and shared her emotions and feelings to her. She uttered, "I have shared many to Vanitha thinking her as a friend which I have never disclosed to anyone in the house. I have not expected she will use the same against me."
Sherin is a neutral and sober contestant from the beginning. Later in the episode for a few days now, she has started liking Tharshan. She exhibited the same in a balanced manner. Never she misbehaved or over-reacted with Tharshan. But as a friend, she told Vanitha that she is going to super-earth whenever she sees or speaks to him. A kind of feeling which in a word can be said "Sighting the person".
Probably Vanitha doesn't know the difference between sight and affair. Affair is too big a word to use against Sherin as she has never exposed such a behaviour hitherto in Bigg Boss house. Tharshan too confessed that their relationship has certain limits drawn and Sherin has never crossed the same. Sherin was too disappointed concurring, "Stray dogs can bark and bite, but if own dog does the same, imagine the plight of the owner." She owned Vanitha as her true friend and confidante and shared her emotions. But Vanitha has used that as a weapon against her.
But probably Vanitha's behaviour earned to Sherin Public concerns. Public developed soft corner towards Sherin as she seemed to be speaking right. The same has happened to Kavin also in the triangle love. When Kavin broke out, he earned some public sympathy. Expecting Kamal Hasan's episode to see how he handles these behaviour exhibits.