Sherin and Tharshan Not Speaking After Bigg Boss Tamil 3 Finale
Sivaranjani Soundararaj (Author)
Published Date :

Oct 10, 2019 20:03 IST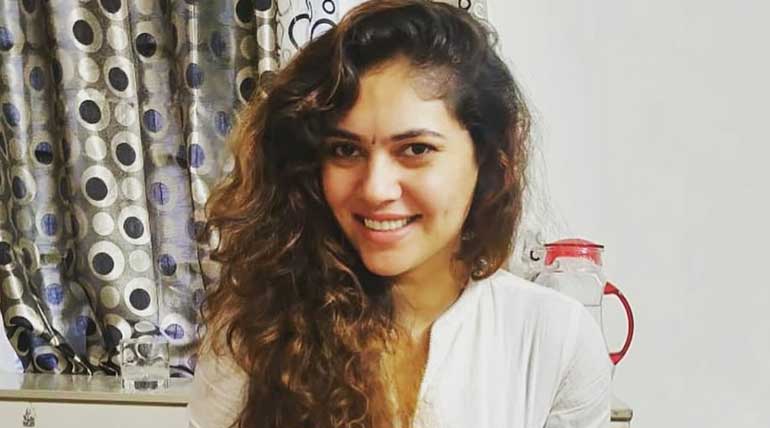 Sherin and Tharshan Not Speaking After Bigg Boss Tamil 3 Finale-Best Buddy Sherin Shringar Open up about Sanam Shetty: Bigg Boss Tamil 3 season fever is still in the viewer's list; The impact of the show after its end card is visible everywhere. Bigg Boss Tamil 3 created an inseparable bond with Kamal Haasan, Bigg boss, contestants and the followers avidly than Bigg boss 1 and 2 seasons.
Sherin Shringar, the Best Buddy awardee in the Bigg Boss Tamil 3 house opens up the secrets of the house in the present life after 105 days staying inside.
She proved the award value immediately sharing to Abhirami, knowing that she is equally competing for the award in the final stage.
Why Sherin and Tharshan remain unspeaking? Sherin and Tharshan relationship in the Bigg Boss Tamil 3 house is an intriguing thing that happened indoors. The maturity level they both expressed inside is truly an inspiration to the youngsters.
However, beyond the digital world gains popularity in another angle with their relationship. Sherin and Tharshan still being kind enough to handle the controversies with their act of not speaking to each other after Bigg Boss Tamil 3 finals.
Sanam Shetty-Tharshan -Sherin: Sherin and Tharshan romance in the house created eruption in the outside world. Sanam Shetty, the girlfriend of Tharshan, dealt the inner relationship with dilemmas pressuring herself outdoor.
Sanam not matured enough to handle the media world created a great issue around. Tharshan and Sherin are clear in what they are doing both inside and outside the house.
Sherin Shringar tells that my advice to Sanam Shetty will be private as it triggers the controversy dealing here proves herself again after Bigg Boss Tamil.
The guilt of Survival: Sherin and Lossliya felt the same guilt of survival after the eviction of Tharshan and Kavin. The 24/7 house with them brings fear of absence during the eviction.
Sherin takes in a good part as it built a unique bond amidst Lossliya, Mugen and Sherin inside the house. Thulluvatho ilamai queen Sherin tells behind the camera secrets of Bigg boss about her silent tears inside the house. Sherin never knows the father's role in her life and her badly in need of it after Bigg Boss Tamil 3 Cheran-Lossliya bond.
We are the boys' gang are back in the real world and going viral all over after the Bigg Boss Tamil 3. They party hard in Cheran, Sandy houses after the finale reminiscing the 105 days of Bigg boss. Although Sherin-Tharshan catching up creates delusions to the next stage.
Whatever the controversies Sherin and Tharshan handle without dilemmas proves this speechless behavior after the show.
Such a genuine person!! Loved every bit of today❤️❤️❤️ @directorcheran #sakshiagarwal #SherinShringar pic.twitter.com/Y81c7ZOd6U

— Sakshi Agarwal (@ssakshiagarwal) October 9, 2019