Bigg Boss 3 Tamil: Sherin Joins the Ghost-list by Kissing Dharshan
Anusha Sathish (Author)
Published Date :

Jul 11, 2019 11:38 IST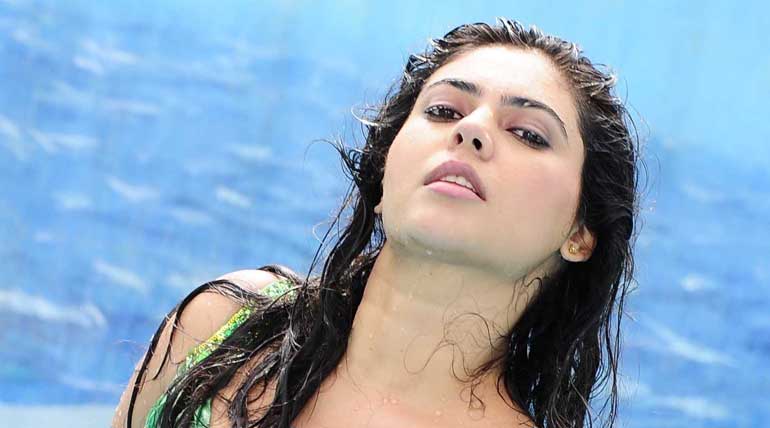 How was Sherin trapped?
Shakshi and Mohan Vaidhya were the initial targets in Bigg Boss 3 Tamil, and they were eliminated to the ghost park. The third in line was Sherin, and Vanitha trick played and trapped Sherin.
She was asking Sherin to make Rotis and chained Dharshan with her for help. She told Sherin that Dharshan only accepted to help Sherin and asked Sherin to exchange a kiss as a token of thanks.
Sherin was taken aback, but Vanitha did not give up instead stated exchange your kiss in hands. Sherin did that, and almost both flirted. The task was over, and Sherin was ejected out to the ghost park.
Ghost and Killer: Vanitha Trick-Play
As everyone was aware, the luxury budget task was in full swing on the 18th day of the show.
It was someone from the team who has to pursue the tasks with a confidante without letting others know anything. Everyone in the house will be bewildered and confused.
The black sheep should strategically move the coin and complete the tasks targeting every individual in the house as per big boss's instruction. It was Vanitha who was assigned the black sheep role. Vanitha was able to complete the task, successfully.
One of the tasks was targeting Sherin and Dharshan should kiss Sherin, and if that happens, Sherin will be declared dead and will be conjoined with the ghosts.
Once again, Madhumitha is cornered?
The same happened with Reshma also. The surprising part is everyone started suspecting each other, but no one has suspected Vanitha. Most of the Bigg Boss 3 Tamil contestants were suspecting Losliya and Madhu.
Later, it was dictated by big boss that the housemates should miss the inmates who were dead and spell out what they miss exactly in a funny way. Everyone's comments were taken funnily except for Madhu's. The show came to an end with these activities and has put everyone in huge expectations on the melodrama to be continued.
Old Bigg Boss Tamil
Bigg Boss 3 Tamil commenced on June 23rd is great-going with Ulaganayagan Kamal Haasan hosting the show. The previous two Bigg Boss 3 Tamil shows created a lasting impression, and the third also follows the same path. Big Boss season 1 was won by Aarav, and Riythvika bagged the season-2 award.