Sholka Ciby And Akshara Brother Visits Bigg Boss Tamil 5 House Today
Vignesh Subbaian (Author)
Published Date :

Dec 21, 2021 15:37 IST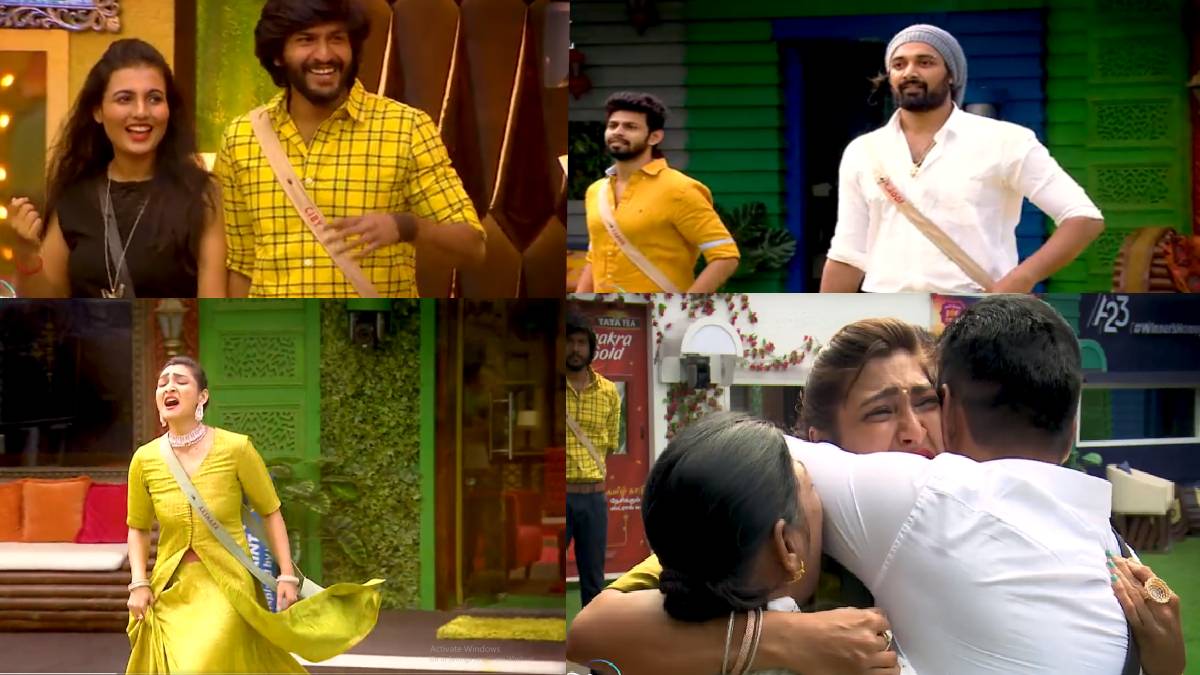 As the days are nearing to list out the finalist of Bigg Boss Tamil 5, the house is getting filled with emotions and sentiments by family's entry inside the Bigg Boss house. The promos are making the viewers get more excited about the upcoming episodes.
Bigg Boss episodes will transfer from fights to emotional sequences during the family visit episodes. Bigg Boss Tamil 5 Season 3 is one of the most memorable episodes for the family visit. The entry of Sandy's daughter, Mugen Roa mom and sister visit, the Losiliya family and Kavin's friends visits made the season more colourful.
Since the end days inside the Bigg Boss are nearing, the family visit episodes have begun today. The promo with emotions is released today. The tasks are given for the contestants in which they need to be freeze, release, rewind and loop. The housemates are so excited to see their family members.
On the first visit, Akshara's parents give an entry. At that moment, Akshara hears her mother's voice. 'Mamma. Mamma,' she shouts. Then Akshara's mother and brother come in when the Bigg Boss house door opens. After their visit, Ciby has an awesome surprise.
Ciby went into the Confession Room and was shocked to see his wife there. She runs over and hugs Ciby. He asks his wife with surprise shock, saying, you have gone to Mumbai. Then he brings his wife into the house. There the other contestants clap and welcome them. Ciby humbly hugs his wife in front of everyone when Priyanka asks him to hug his wife.
The fans are now eagerly waiting to see the families of other housemates, especially Thamarai's family. It is expected that Vijay Tv will bring Thamarai's elder son inside the house as they both had a conflict with personal issues.