ads
Sillu Karupatti Movie review: Should Be Celebrated
Anusha Sathish (Author)
Published Date :

Dec 27, 2019 16:08 IST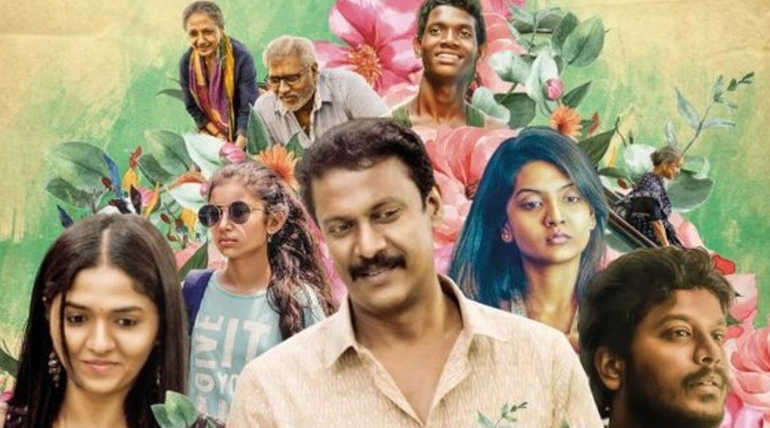 Sillu Karupatti movie reproduces the exact feel as it gives after consuming: Helmed by Halitha Shameem, Sillu Karupatti released today and has gotten a fantabulous response. The metaphor used to describe the movie is that someone who drinks hot coffee will immediately not consume anything for they want to retain the taste of the coffee, and the feel it gives. Such a feeling is instilled when coming out of the theatre after watching the movie. It is a romantic anthology film which comprises four short films.
Love is centered around all the movies, and the crux was beautifully demonstrated. In the first story, exorbitant chemistry was crafted by the director between a scavenger boy and a girl from some other region. The dialogues between the two were scripted passionately, and the friendship blossoming between the two was an intriguing topic. The love was cinematographed spic and span, and the expressive slang they use was phenomenal.
The second story started with a negative sentiment that the hero was affected by cancer. A stranger girl got introduced to him, and the conversation developed between both was sequentially spelled adorably. Poetically the love between two was taken throughout, and in one conversation between Manikandan and Nivedhitha declared that love could be related even to this extent. To taste the chocolate of a cone, the average tasted bricks are tolerated. Likewise, to taste the real love within you, the superficial flaws are ignored. Even the topics which are considered taboo are rightly expressed.
The other two stories are after the interval, which is going a little lengthy. The concept, loneliness is a disease for a common man, has rightly been delivered. A girl being lonely when conversing with her love of life vented out gracefully to take her with him along immediately without delay. Vinnaithandi Varuvaya's movie house was taken and shot, and it gives a reminisce of the romantic film.
One more thing was snapped on the face of the onlookers that every one of us usually takes people for granted with whom we are closely knitted with. But that is very wrong is what was explained in one of the stories. The kind and respect we show to strangers are not more important than our closed ones, and that is the definition of life that needs to be ratified. Samuthirakani and Sunaiyana have demonstrated well. The movie has to be seen with a spouse, and it rests assured that the intimacy will further be endorsed.
The music is composed by Pradeep Kumar and cinematographed by Abinandhan Ramanujam and Manoj Paramahamsa. The bottom line the movie gives a "feel good" experience, and it is rated "Must watch."