Simbu Back to Back Promising Line up Lights up the Celebration for Fans
Mahalakshmi Chandramohan (Author)
Published Date :

May 16, 2019 12:16 IST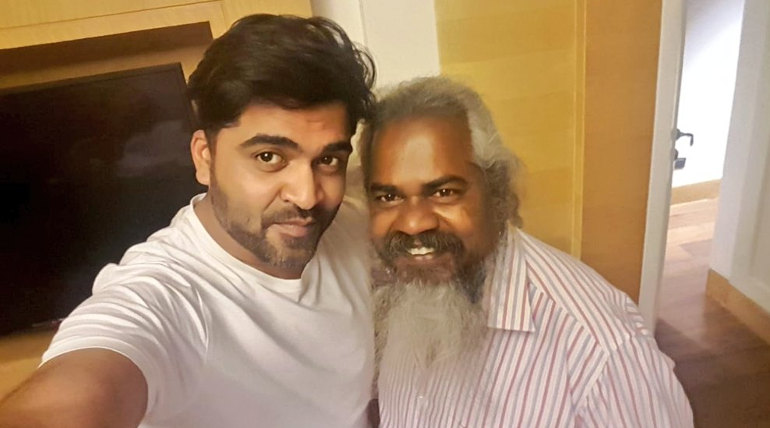 Simbu: It is found that Simbu has put himself in a hectic schedule for the upcoming days having signed commitment for too many films. It could be known from the social media sites that Simbu is combining with Gautham Karthik for a new project. The film is said to be directed by Nathan. The director has already screened the story in Kanada by the name Mufti. Simbu has made vast changes from the original and is preparing to present in a tempting way to the tamil audience. Madhan Karkki's dialogue contribution to the movie is expected to gather a huge theatre response. It is said that the story travels between the life of a cop and a gangster. Still, the role of Simbu and Gautham Karthik is kept unrevealed. The title of the film is to be disclosed soon.
Simbu in Maanadu
Simbu has also simultaneously initiated the shoot of Maanadu film. It could be known from the Kollywood talks that Simbu had taken a London trip to get familiarized with martial arts. Also, he has reduced his weight to appear distinctive in the film. The movie is to be developed by the scripting of Venkat Prabhu. The team officially released the first look poster of Maanadu and it could be found that the film has endorsed a political theme.
The film that was expected to begin under Gautham Menon's direction is kept on hold. It is delayed as his picture with Dhanush "Ennai Nokki Payum Thotta" is facing issues for release. Also, it is said that he is stuck with some financial issues. Also, talks are being spread out regarding his plan to work with director Seeman for three films. Seeman has excitingly declared that his film with Simbu is going to be a pleasant shock for the audience. Simbu fans are under excitement to see him on the screen sequentially.