Sindhubaadh Movie: Yuvan Shankar Raja Journey goes Seamlessly with Another Breezy Album
Anusha Sathish (Author)
Published Date :

Jun 21, 2019 13:38 IST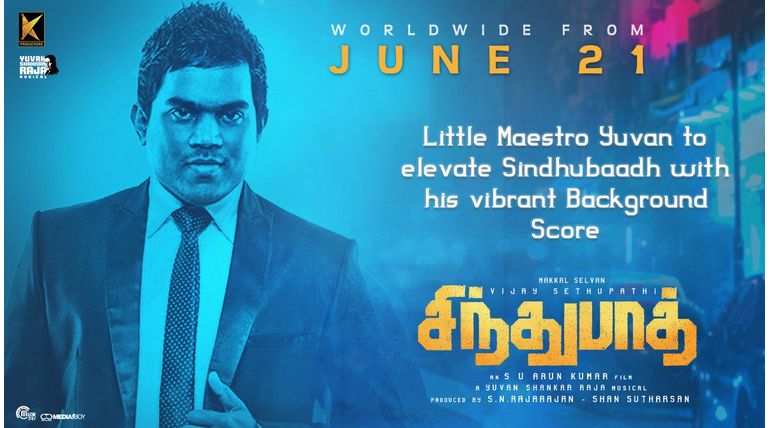 Vijay Sethupathi-starred Sindhubaadh is up for release today with the music composed by Yuvan Shankar Raja. He gives continuous hits and every alternate movie released has his music in the recent past. The trailer and the first song of the movie have already got released which has thunderous responses amongst the audience. The music gets a vital role in every film and the background music will give the flow for the audience to kindling their emotions. Sindhubaadh has not missed out this and got a welcoming response.
The second song from the film is the best as per the sources and the makers of the film decided to treat their fans with the same. The title of the song is Nenje Unakaga and it is crooned by Haricharan with his sober, soft voice with lyrics composed by Vivek. The perfect melody instigates the emotions in the minds of onlookers and of course, the memoirs are flipped once. This video song has already crossed one million views on the social media platform.
Vijay Sethupathi is currently gearing up for the movie release. The hits of Yuvan in the recent past are NGK and Kolaiyuthir kalam. To highlight the music director turned as the producer for the Nayanthara-lead Kolaiyuthir kalam. Vijay Sethupathi has applauded Yuvan's contribution to the film as "With the film, I got a splendid opportunity to interact with a wonderful person Yuvan Shankar Raja. His songs and BGM gives the consistent connect which should also be considered as one of the parameters for the sequential flow."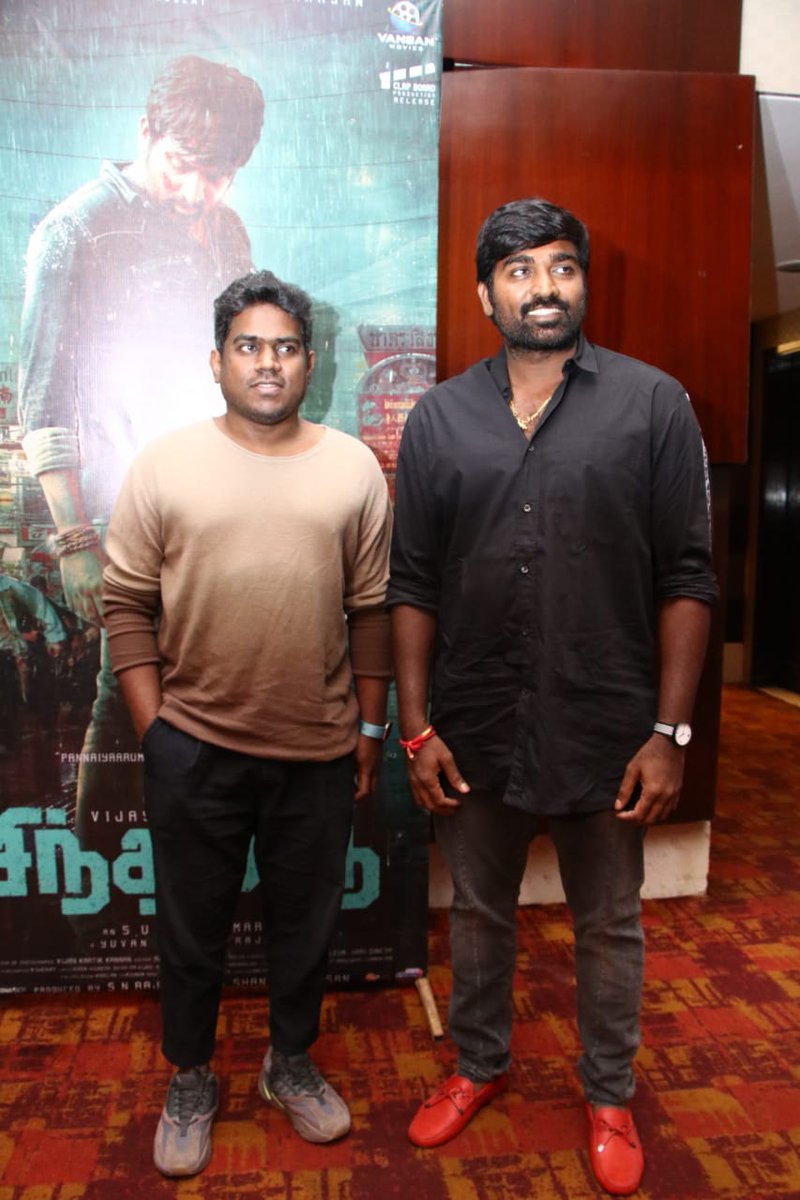 Vijay Sethupathi with Yuvan at Sindhubaadh Pressmeet
Yuvan is also one of the producers of the movie and he stated, "the film has demanded the maximum effort from him. This is a mix of emotion and action and the entire second half has squeezed Vijay and extracted the best out of him which can be seen in the movie." The movie which was scheduled to release today has its shows cancelled and waiting for a further update as discussions are going on round te clock.