Sindhubaadh Movie: Will Vijay Sethupathi get his Winning Streak Going?
Prakash Jayaram (Author)
Published Date :

Jun 19, 2019 20:44 IST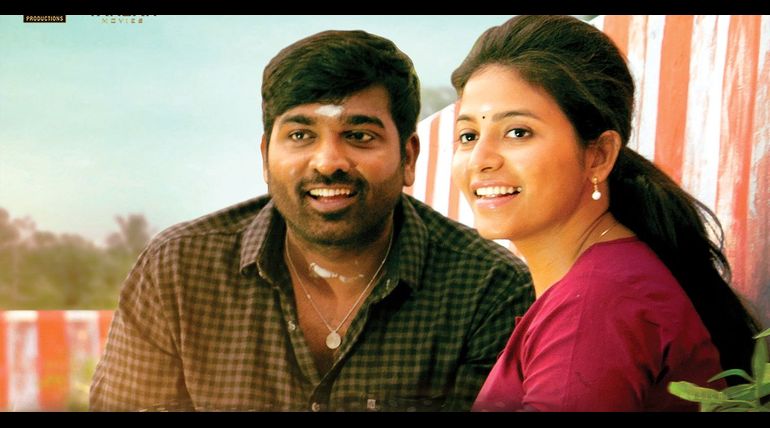 Sindhubaadh is set to release on Friday with Vijay Sethupathi taking on a versatile role once again. It is said to be a comedic film which explores the life of two thieves Vijay Sethupathi and Linga a young actor in his first film. The cast also includes Anjali and Vivek Prasanna known for his critically acclaimed role in Meyaadha maan. The director of the film S. U. Arun Kumar has also directed Vijay Sethupathi's two previous films Sethupathi and Pannayarum Padminiyum.
The Versatile Prince
Vijay Sethupathi has been the bench mark for other actors in the method acting category and diversity in choosing his roles. Last year was a blockbuster year in his calendar with him delivering massive hits like Chekka Chivandha Vaanam and 96. Though flops like Junga hurts his score occasionally he always keeps his reputation alive not just with his carrier but also with his social interface.
His last three films Petta, 96 and super deluxe are all blockbuster hits with him as the centrepiece of the success story. Though his role in Petta got mixed reviews it was still a milestone in his carrier acting with the superstar for the first time.
Chekka chivandha vaanam was a massive success for him as a part of Mani Ratnam's epic family feud. It was a success both in the box office and among the critics. 96 may not be a blockbuster hit, but was a hit amongst the people with its nostalgic heart-warming story.
Arguably the crown jewel of his carrier, the transgender role he played in Super Deluxe was a surprise for the people and fans of Vijay Sethupathi. Though the film received mixed reviews, his acting was praised by many directors and actors alike.
Sethupathi on Sindhubaadh
In an interview Vijay Sethupathi expressed his joy of working with Linga, his young co actor and exclaimed that his acting skills will take him many heights. He also says that this film will explore the difficulties of bringing up a child in this world of deceptive and selfish people.