Sivakarthikeyan Encouraged me in all Possible Ways in Hero Movie, says Editor Ruban
Sivaranjani Soundararaj (Author)
Published Date :

Dec 18, 2019 18:34 IST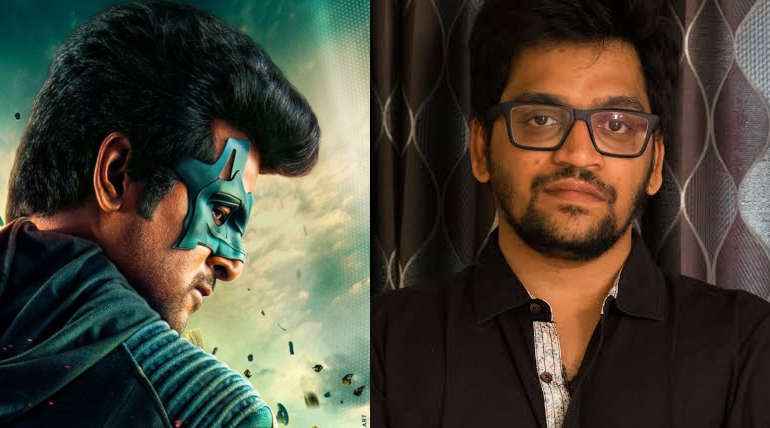 Sivakarthikeyan in the Hero Making sets: Actor Sivakarthikeyan's Hero travels its final week of post-production under the banner of KJR Studios as the film blocked screens on December 20 this Friday.
Hard work never fails, and Sivakarthikeyan's journey is indeed an eye-witness of this decade people to praise his memoirs. Right from Marina to Hero, the actor never turned his phase as a family entertainer, and P.S.Mithran's directorial film Hero co-starring Arjun, Kalyani Priyadarshan, Abhay Deol bangs a clean U from the censor board to take off in silver screens.
Cinematographer George C.Williams never ends his framing from Atlee's Raja Rani plus several notable big films light up in the Tamil Cinema like There, Kaththi, Naanum Rowdy Than, Irumbu Thirai and much more in Telugu ends up 2019 with Hero pairing up once more with the Irumbuthirai director cum friend P.S.Mithran.
The hit buster cinematographer George clears that Sivakarthikeyan fans will see his other side in Hero film as a performer and adds this influential plot of Hero would not be possible without the grandeur messenger KJR studios by Kottapadi Rajesh.
Hero movie depicts the common issue of education and its corruption, and the cameraman hopes that after watching the film, some changes might rise to solve the system defects. Lensing, the brilliant actor Action King Arjun seems tough in shooting as he elevates every bit of the screenplay with his exceptional performance delivery.
Adding up to the Superhero Sivakarthikeyan on the Hero set, Editor Ruben thanks the whole team for the opportunity and believing him in portioning. The trailer speaks itself, says Ruben. With a common visualization, the entire Hero team took the intriguing plot in its style without regrets. Sivakarthikeyan never intruded in the sets while editing mainly in trailer portions and encouraged more for the work in the trailer and film, laughs Ruben thanking the real Hero.
The engaging film Hero challenged me in every frame for editing since the idea and conceptualization of P.S.Mithran in social films submerge more on-screen with his direction, and it poses like "Cut them if you can." The director himself is a good editor, and in Hero, he made entirely of my choice in cutting the unwanted frames, says Ruben.
The Hero movie has shaped up well to induce the societal feelings in the audience and hope the drama plugs more in the real world on screen.