Sivappu Manjal Pachai Review: Brings in memories of Pasamalar and Mullum Malarum
Vijayan Sankar (Author)
Published Date :

Sep 06, 2019 17:58 IST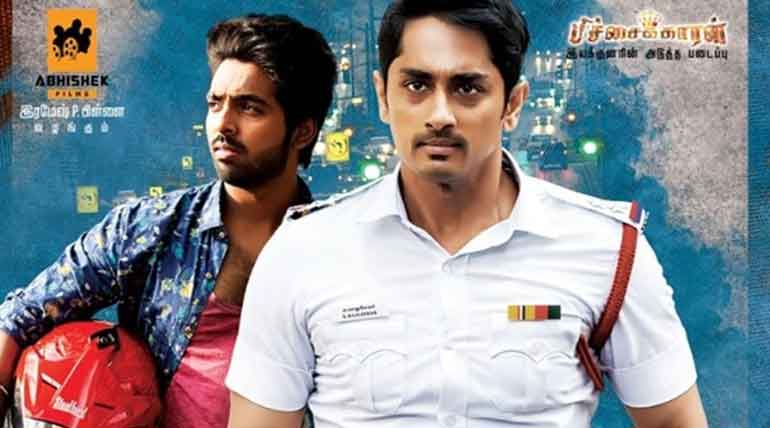 Sivappu Manjal Pachai Review: Brings in memories of Pasamalar and Mullum Malarum: Sivappu Manjal Pachai by Director Sasi is released today. Though not a much-hyped movie, this low budget movie is on the likes of yesteryear greats like "Pasamalar" and "Mullum Malarum" in today's genre. Sasi is an unsung Director in Tamil movies and has come back strong with Sivappu Manjal Pachai. He has mixed the sister - brother- brother in law love to the best in today's world. Siddharth and GV Prakash are ably supporting him in their respective characters. The word of mouth publicity will make this family entertainer a hit among the Tamil people.
Sasi - an unsung hero in Tamil films: Sasi, who started his directorship in 1996 with a big hit Sollamale, has taken only seven films till now. His last movie Pichaikkaran with Vijay Anthony was a runaway hit and was the base for demonetization with its famous dialogue by a beggar on 1000 and 500 rupee notes. Sasi also directed critically acclaimed movies like Dishyum and Poo. In his comeback after three years now, he has hit the jackpot with Sivappu Manjal Pachai.
Siddharth & GV Prakash in Sivappu Manjal Pachai: Siddharth, a well-acclaimed actor, does his acting in style as the brother in law of GV Prakash. He plays quite the opposite character of traffic police in the film. GV Prakash will bring the youth crowd to the theatre with his easy-going character of a local boy who falls in love and also races fast. GV Prakash will remember this movie has his best so far. His acting being of being torn between his love for his sister and anger against his brother in law will be well reached among the sentimental Tamil people.
Lijomol Jose & Music: Lijomol Jose, a good actor from Malayalam, plays sister role. She is the center of the movie and does her character well. She has acted in six Malayalam films, and Sivappu Manjal Pachai is her seventh movie. The other female lead Kashmira Paradeshi against GV Prakash also does her role well. The music by Siddhu Kumar did not score much in this movie.
The 142 minutes length of the movie could have been edited for less running time to improve the film more of credibility. But overall Sivappu Manjal Pachai is sure a family entertainer of all ages and will be a hit through the word of mouth publicity and due to directorial skills of Sasi.