Sixer Leaked in Tamil Rockers Within Few Hours of its Release Today on the Big Screen
Vijayan Sankar (Author)
Published Date :

Aug 30, 2019 19:58 IST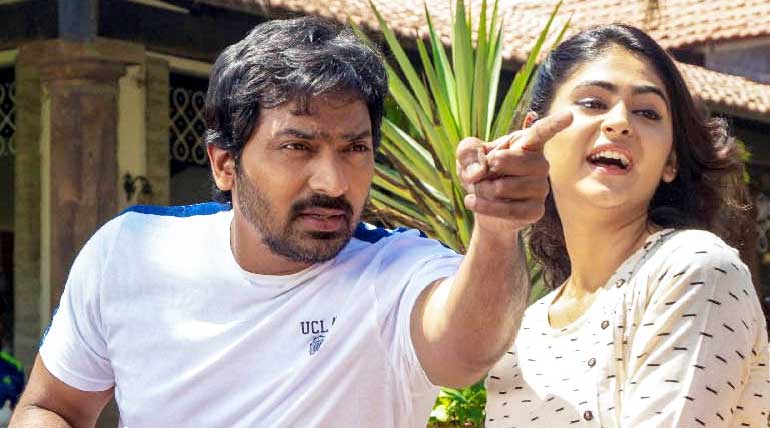 Sixer leaked in Tamil Rockers within hours of its release today on the big screen
The dream of Sixer being hit out of park by thousands who worked for the it, is now shattered with Tamil Rockers leaking it online, within hours of its release. It will be bad news to not only the people involved in making the movie but also who bought it to make profits. Now they will not even be able to collect their capital by way of tickets.
It is because the public who were supposed to watch and enjoy the movie on a big screen will prefer to watch it online, due to financial constraints. But it will shatter the hopes and dreams of thousands of many people behind Sixer movie and for others to take even small big-budget movies.
Who are behind Tamil Rockers?
It is the million-dollar question as even the mighty South Indian film personnel are also not able to ascertain correctly. The Tamil Nadu Nadigar Sangam Secretary, Vishal owed to abolish the criminal activities of Tamil Rockers when he came to power. But even his clout and anger did not stop the Tamil Rockers.
Vishal was able only to send three men involved with Tamil Rockers behind bars on March 14th, 2018. One of them is believed as the site administrator of it. Again on May 23rd this year, three members were involved with Tamil Rockers were arrested in Coimbatore. But the leaking of all blockbusters and much-awaited movies get continuously leaked, including today's Sixer.
How can the Tamil Rockers able to evade being caught and leak the films?
Technology is changing the world for a better place. But it sometimes helps culprits like Tamil Rockers to escape and continue their illegal activity without being caught. They use a lot of torrent websites to switch fast from one to other, which makes even a highly-skilled technology person catch and stop them.
As per an old saying, "the crime will only stop if the thief realizes his crime." Likewise, the sufferings of Indian film industry people will only stop if Tamil Rockers stop to leak films like Sixer online.