Star Wars: The Rise of Skywalker Full Movie Online Leaked by Piracy site Tamilrockers
Vignesh Subbaian (Author)
Published Date :

Dec 22, 2019 08:55 IST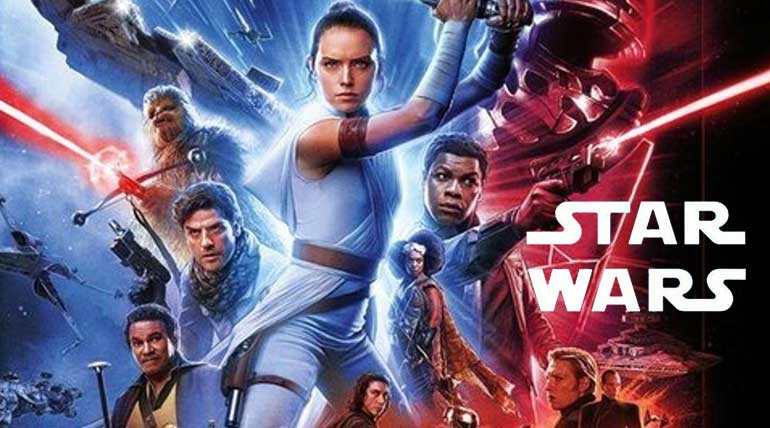 Tamilrockers Piracy Website leaked Star Wars: The Rise of Skywalker Full Movie Online: Tamilrockers are now in space, too, with leaking the Star Wars: The Rise of Skywalker online now. The last of the Skywalker in the Star Wars have mixed opinions from critics and audience, but unmindful of anything, Tamilrockers leaked it as soon it hit the overseas theaters. Jedi, rather than taking the fight with Sith to the ultimatum in The Rise of Skywalker, should fight the Tamilrockers to put an end to their menace of destroying many film peoples' lives.
Star Wars is the fifth highest-grossing media franchisee of all time with $ 65 billion. Created by George Lucas, it continues to be the new space culture for not only in movies but also for TV, novels, comic books, theme parks, video games, and many more. Now owned by Walt Disney, it continues to entertain the world with its new movies.
The latest is the Star Wars: The Rise of Skywalker, directed by JJ Abrams and lives to the expectations of Star Wars. This family entertainer with all the right ingredients put well by Abrams could make this Christmas holiday an enjoyable one. But Tamilrockers, as usual, make its Indian distributors have nightmares by affecting the Indian holiday crowd from staying at home to watch the fantastic movie in laptops. It could change their massive investment of buying the rights of this space opera film to release it across India.
It is only for the people to enjoy this fantastic ninth sequel to the Star Wars and the last saga of Skywalker in it on the big screens. The characters are not so messy as in the previous two versions of Force Awakens and Last Jedi. JJ Abrams has taken a lot of initiatives to not repeat the mistakes of his earlier endeavors with Star Wars.
Also, bringing the first order once again for the protagonist Jedi to fight it out with others makes the movie must watch on a big screen with family. All of it should not be wasted by watching them on smartphones rather to enjoy the glory of space cinema on big screens.
Though Sar wars got mixed reviews, still such great visuals movies should be watched in theatres to enjoy space visuals and sound effects.