ads
Stars Protest Against Prasad Studio For Vacating Ilayaraja
Sivaranjani Soundararaj (Author)
Published Date :

Nov 29, 2019 13:18 IST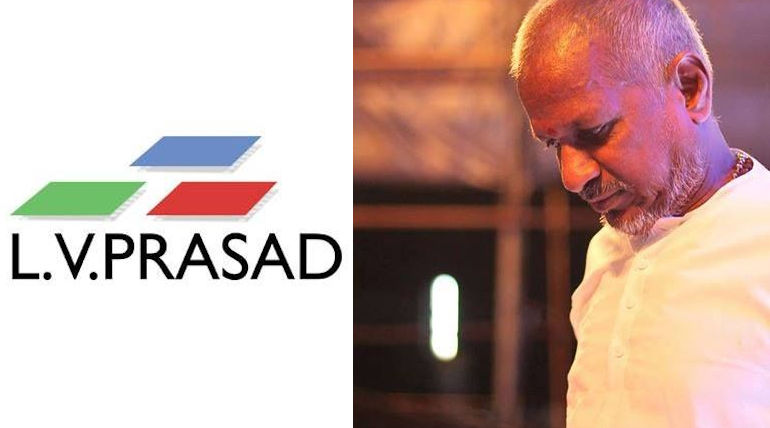 Tamilnadu directors staged a siege at Prasad's studio not to expel the composer Ilaiyaraja: Music composer Ilayaraja Recording Studio sets up music for a very long time in the famous Prasad studio in Saligramam, Chennai. The late L.V. Prasad, owner and legendary producer of Prasad Studios, gave the office to Ilayarajah. Ilayaraja composing and recording is all done here, which has been in practice for 40 years, settling as his sentimental place since Annakili movie's music.
The eruption started early seven months, and L.V.Prasad grandson Sai Prasad asked, "If you pay a monthly rent to the studio, it would be good," and Raja agreed to it. Despite the rental deal, the studio owners decided not to give the space by occupying chairs, tables for their office setup.
It is reported that the management has now forced Ilayarajah out of the studio. Ilayaraja already devoted part of his office to other tasks. A complaint has already been lodged with the police on behalf of Ilayaraja by his manager Gaffar at Virugambaakam Police station. Director Bharathiraja has condemned the removal of Ilayaraja from Prasad's studio.
Following Director Bharathiraja condemning several famous personalities Bhagyaraj, RK Selvamani, Naam Thamilar Katchi chief and director Seeman, producer Suresh Kamakshi, Cheziyan Veluprabhakaran, Pepsi Siva, Jeevan, actor Ramesh Kanna gathered with more than 100 Cinema industry people and protested against the management at Prasad Studios.
They were not allowed inside, and the guards pulled over the gates, which resulted in a push. The directors and crew chanted slogans against studio management. The police compromised both sides.
After a while, Bharathiraja, Seeman, Bhagyaraj, and RK Selvamani were allowed inside, and they had talks with studio executives with a petition not to expel Ilayaraja from Prasad studio.
Director Bharatiraja says, "We went to negotiate smoothly. But suddenly they have urged Ilayaraja to vacate. We have asked for time for it". Within that period, we will make another arrangement for Ilayaraja's studio journey of music.
There is no reason to refuse to grant permission to Ilayaraja. Sources say that the studio was bought by a politician, and that is why the studio management asks Maestro to empty it. Maestro Ilayaraja is at the International Film Festival of India in Goa for special honor, and his soul friends are handling the case due to urge and actions by management.