Sun Pictures gets a High Court order to protect online leak of Namma Veettu Pillai
Vijayan Sankar (Author)
Published Date :

Sep 27, 2019 16:25 IST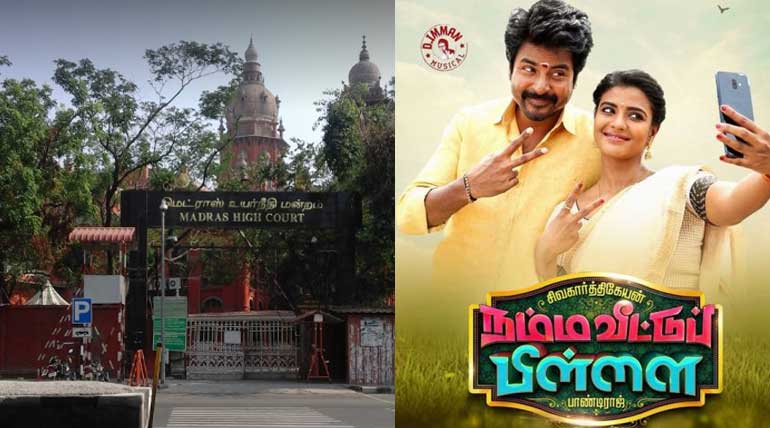 Sun Pictures gets a High Court order to protect online leak of Namma Veetu Pillai: Sun Pictures on 26th September obtained a stay from Chennai High court for 6455 piracy websites to protect the Namma Veettu Pillai from the online leak.
Honourable Judge Satish Kumar after hearing the counsel for Sun Pictures yesterday issued the said stay to control Tamilrockers from screening the film Namma Veettu Pillai online. The film is released now and got a good review for all families to watch it on the big screen.
Sun Pictures Namma Veettu Pillai starring SivaKarthikeyan released on 27th September: Sun Pictures produced, Pandiraj's Namma Veettu Pillai starring SivaKarthikeyan is having a good opening across Tamil Nadu now. It is well appreciated by both the public and critics for bringing the age-old brother-sister sentiment in the movie.
But the way Pandiraj has portrayed it in today's trend and fantastic acting by Siva and Aiswarya Rajesh as brother and sister have given a new dimension to it. Sun Pictures did their best to control Tamilrockers from streaming online their film Namma Veettu Pillai.
Even though spending crores of rupees on the production of Namma Veettu Pillai, the thousands they spent yesterday for getting a stay from Chennai High Court is much valid.
It is because the court issued a stay for 6455 piracy websites, which cannot function in India. It could, to some extent, control the menace of Tamilockers from screening the movie online. Previously during the release of Endhiran 2.0, there was a stay for more than 10,000 websites to release the film online.
But will the stay stop the Tamilrockers from screening it from other sites, has to be seen in during the day or in the coming days.