Sun TV to pay Rs. 2.5 Lakhs and Apologize for Vulgar Content in Kalyana Veedu Serial
Vijayan Sankar (Author)
Published Date :

Sep 18, 2019 12:56 IST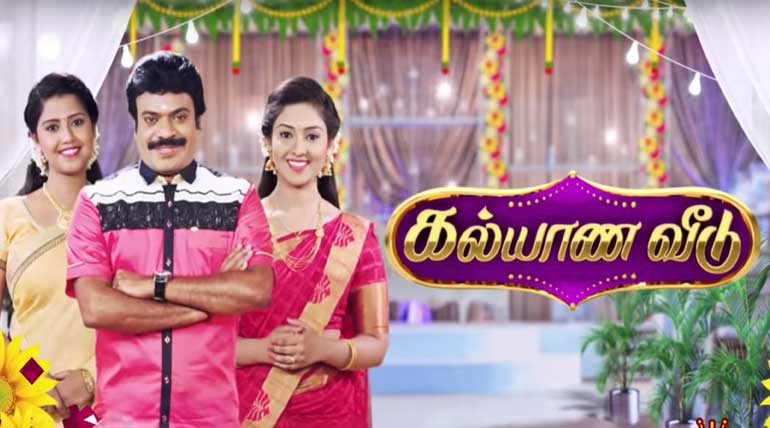 Sun TV to pay Rs. 2.5 lakhs and apologize for vulgar content in Kalyana Veedu serial: BCCC has ordered Sun TV to pay a fine Rs.2.5 lakhs based on several complaints of vulgar scenes and dialogues in the Kalyana Veedu serial. The order further requires Sun TV to telecast a thirty second pre-recorded apology before the start of the serial from 23rd to September 28. It is a unique order by the regulatory body of entertainment channels to maintain dignity and control vulgar content in channel shows.
Is TRP driving channels crazy? Sun TV, which is the much favored Tamil channel for more than 25 years now, is also under pressure of TRP. The much-acclaimed serial director Thirumurgan's Kalyana Veedu serial is aired at the prime time of 7:30 pm for six days a week. It has got millions of viewers not only in Tamil Nadu but also in many parts of the world. Thirumurugan's previous two serials in Sun TV, Metti Oli and Nadhaswaram were super hit among the Tamil people. But all these positives could not withstand the TRP pressure. It is the reason for the recent order of BCCC. Both Sun TV and Thirumurugal somehow got into the TRP muddle to air such vulgar content on May 14 and 15th. Again on June 28, they telecasted the revenge content for it.
BCCC and it's August 23rd order against Sun TV: BCCC or the broadcasting content complaints council is an independent regulatory body formed by the IBF or the Indian Broadcasting Foundation in 2011. I&B or the information and broadcasting ministry refer received complaints to BCCC to take action on them. After receiving many claims on the vulgar content of Kalyana Veedu serial on Sun TV, it sent notices on June 27. After hearing SUN TV and Kalyana Veedu serial producers, it passed the said order of fine and apology on 23rd August 2019.
The vulgar content and its impact: The said scene includes a woman describing to a goon on how to rape her sister and getting herself raped. The revenge scenes are that of the burning of the genitals of the goons. It sure is not the content to be watched by Tamil families across the world. In movies, the sensor board either cuts such scenes or gives an "A" certificate. It is to prevent children and families from avoiding the film. But in the case of channel broadcasting, such provisions are not possible. It could have awkward moments for millions of families in front of the TV during such vulgar content. Also, it may bring in adverse impacts on the younger generation and children. Hence the order is much required one and could set the tone for other channels to not fall prey to TRP and air such vulgar content in the future.