Super 30 Success by Vikas Bahl and Hrithik Roshan
Vijayan Sankar (Author)
Published Date :

Jul 12, 2019 10:13 IST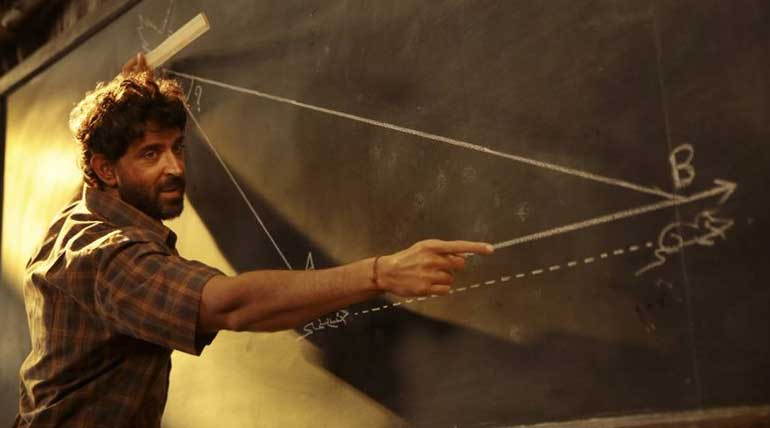 Super 30 by Vikas Bahl and Hrithik Roshan
Vikas Bahl and Hrithik Roshan have tried their best in bringing the biopic of Mathematics genius and the organizer of super 30 programs. He was selected as the best Asian by Times Magazine, and Discovery channel has made a document of him.
Hrithik Roshan won many awards for his super 30 programs started in 2002. Out of the 480 underprivileged children selected in the super 30 programs so far, nearly 422 are studying in IIT, which is the most prestigious institute of India.
Vikas Bahl well handles the struggle of making the life of living legend commercially:
The three-time national award-winning director Vikash Bahl once again proves his mantle with Super 30. He shows the life and struggle of Anand Kumar as simple as possible but also in a fancy way as per Bollywood norms.
He well does the balancing act of bringing in the reality along with the commercial aspects all through the movie. But the intervention of sex allegations in the middle of the movie is a little bit intriguing.
Vikash who was accused in the Me Too scandal and later came clean out of it seems to have put his suffering into the film. But art should be free from any personal issues. Apart from this issue, Vikas has done an excellent job of portraying the personal and public life of Anand Kumar in the best way possible in Super 30.
Hrithik Roshan in Super 30:
Though Hrithik struggles to portray a college student receiving a scholarship, he brings in the Bihari accent and the dark makeup works well for him. Hrithik fits in Anand Kumar role well in his entire struggle against the education mafia, financial stress, commercialization of education and many more..
Screenplay and Photography:
Sanjeev Datta's screenplay helps the movie moving fast in many scenes. The Bihari language as spoken by the underprivileged boys and of Anand Kumar is well set by Sanjeev.
Also, the film mostly taken in the sets made like Bihar was turned to look like it by the director of photography Anay Goswami.
Altogether a novel storyline of an underdog taking on the powerful education system to help underprivileged boys to have the best education in the country is well portrayed in Super 30.
Super 30 hit the screens today on 12th July 2019, and it is worth every penny of the ticket cost to watch it.