Suresh Chakravarthy eviction pass strategy flopped by Ramya Pandian
Sivaranjani Soundararaj (Author)
Published Date :

Oct 14, 2020 11:24 IST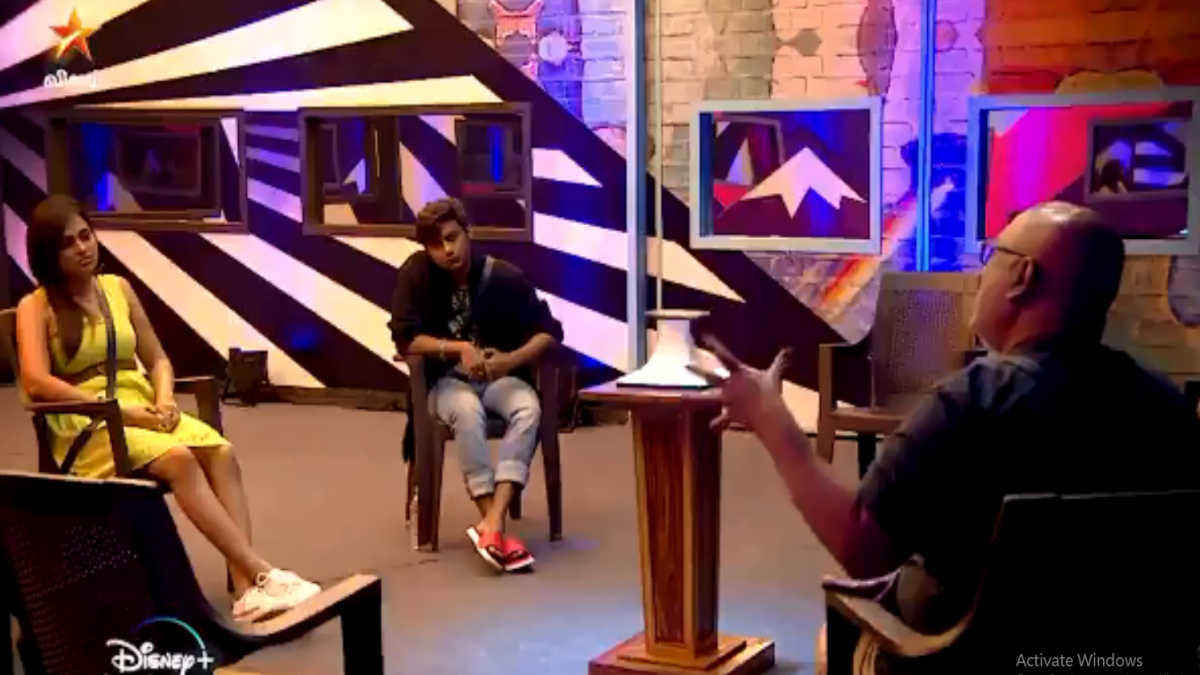 The master plan put in place by Suresh Chakravarthy to get an eviction free pass was wasted as Ramya Pandian has found it.
A new task took place yesterday as this year's Big Boss Season 4 show was going bustling with 16 contestants. The winner of that task will be able to save themselves or their favorite housemates from the eviction practice only once, based on the Eviction Free Pass system.
A total of 8 people selected the first nomination through the life stories task held at the Big Boss house. Sanam Chetty, Gabriella, Samyukta, Rekha, Suresh Chakravarthy, Aajeedh, Ramya Pandian, and Shivani Narayanan were selected out of a total of eight. Of the eight housemates, seven other than Suresh Chakravarthy are on the nomination list this week.
Suresh Chakravarthy has been saying since the beginning of the task that everyone should leave based on the nomination votes cast last Monday. He first mentioned the name of Sanam Shetty. Sanam Shetty left in tears as the others agreed. After that, they started to leave one by one.
While there were only three of Ramya Pandian, Aajeedh, and Suresh Chakravarthy, Suresh Chakravarthy told Ajith to leave. But it was then revealed that Suresh Chakravarthy was not on the nomination list. So Ramya and Ajith nominated Suresh and asked him to leave.
Speaking at the time, Suresh Chakravarthy said that many people in the Big Boss house cornered him as a group. Other contestants were outraged to hear Suresh Chakraborty speak in full. So when he came out, they asked about it and fought with him.
Finally, Aajeedh won the eviction free pass. But co-contestants are in full tension mode against Suresh for his judgemental behavior, which in turn rose Singer Velmurugan to shout uncontrollably inside the house.