Taanakkaran Tamil Full Movie On Disney Plus Hotstar Review
Sophia Loren (Author)
Published Date :

Apr 08, 2022 11:52 IST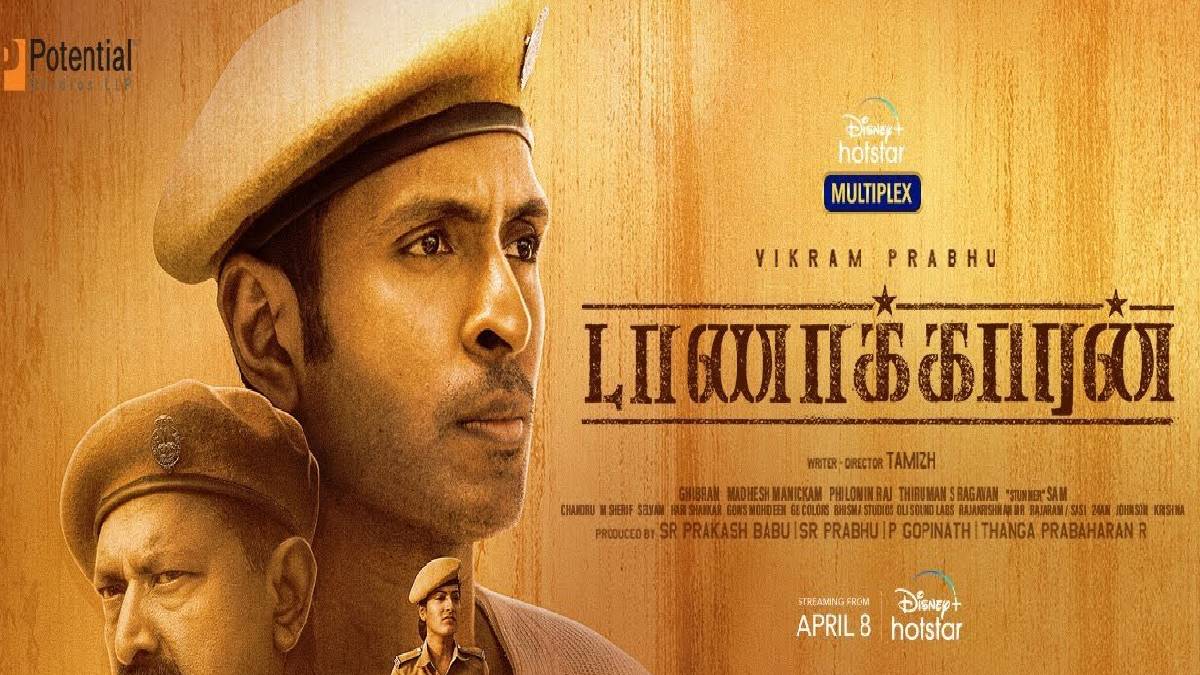 Taanakkaran newly released Tamil police drama directed by Tamizh is receiving good reviews from the viewers. Potential Studios produce the movie. The movie showcases the negatives faced by the trainee police during the training. The deliverance of the message must be appreciated. Taanakkaran movie is streaming in Disney Plus Hotstar from today.
The Livingston police are victimizing hero Vikram Prabhu's father. Thus he tells his son Vikram Prabhu that he should be the police. Then the hero goes on the path to work as police to fulfil his father's wish.
In Taanakkaran Tamil Full movie, Vikram Prabhu will face a hard time with the strict officer Lal during the police training. Thus Lal pesters that Vikram Prabhu should not become a policeman. Did Vikram Prabhu become a policeman beyond Lal's harassment? Did Vikram Prabhu fulfil his father's wish? It is the rest of the story of the film.
Vikram Prabhu, who is playing the lead role in the Taanakkaran Tamil movie, has given his full effort to the given role. It can be said that he has worked efficiently for the film. Although he has less dialogue, his action spoke well on screen. Lal has exposed his intimidating performance as a police training officer named Eeswaramoorthy. He has added strength to the screenplay by acting casually in many places.
After these two, MS Bhaskar draws attention with his experiential acting. Anjali Nair, who has taken the lead female role in this movie, has very less importance in the movie. The love scenes are moderate, which doesn't disturb the main plot. Special credit must be given to the storyline, which is the key positive of the movie.
The positive of the movie could also be told through the cinematography of Madhesh Manickam and the music of Ghibran. The scenes and the music has merged perfectly throughout the movie. The negatives of the movies are comparatively less. There are few repeated scenes in the movie while projecting the harassment. And the length of the movie could have been shortened. Vikram Prabhu, Anjali Nair, Lal, M. S. Bhaskar, Madhusudhan Rao and Bose Venkat has played the lead roles in the movie.
Taanakkaran Tamil full movie has no adult content but has harassment scenes. This movie Taanakkaran is one time watch decent film which can be enjoyed watching with family. The movie Taanakkaran is a good example dor education via entertainment. Watch Taanakkaran Tamil full movie in Disney Plus Hotstar.