Tamannaahs November Story Review and Full Web Series Leaked Online
Vignesh Subbaian (Author)
Published Date :

May 21, 2021 21:09 IST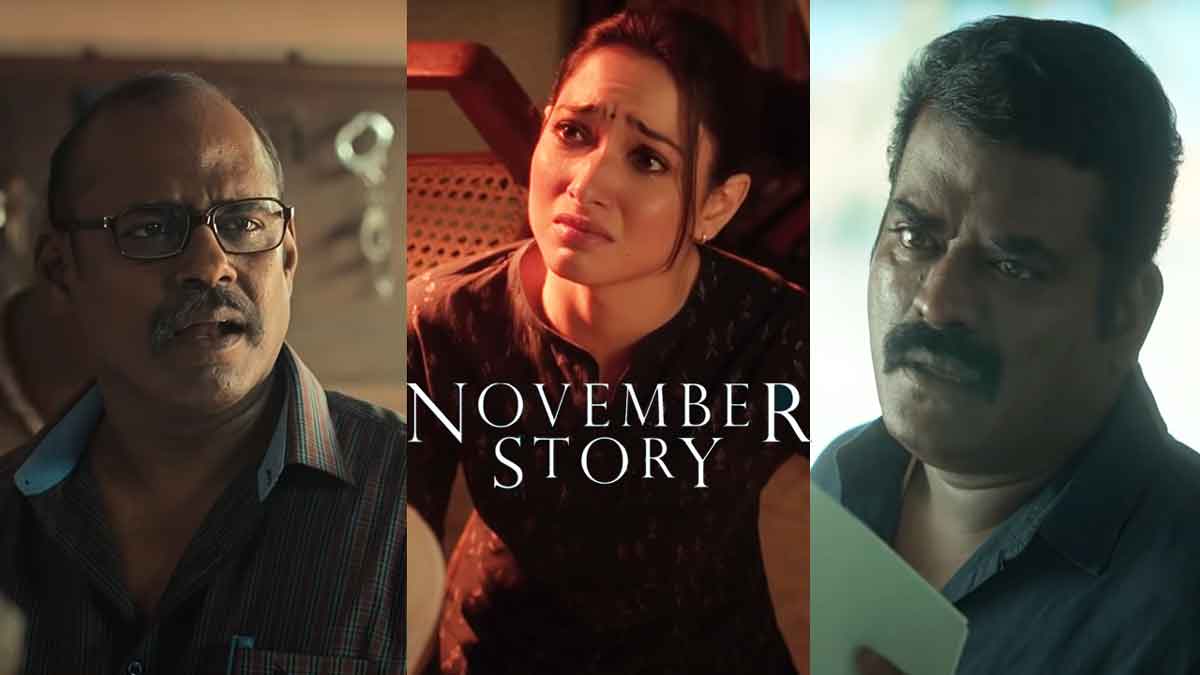 Tamannaah's latest crime thriller web series, "November Story," is now streaming on Disney+ Hotstar. At the same time of release, Websites like Tamil rockers, TamilMV, and even Telegram apps leaked all the episodes of November Story Tamil Online.
The new crime thriller web series "November Story" has been released on the Disney Hotstar OTT platform. The November story, which has seven episodes, runs for about four hours.
Tamannaah (as Anuradha) plays the lead role in "November Story" and other co-actors are Pasupathy.M as Kulandhai Yesu, G.M.Kumar as Ganeshan, Vivek Prasanna as Malar, Aruldass as Sudalai, Myna Nandhini as Chithra.
This web series is based on a murder that took place in an unoccupied house, which is on sale. Tamannaah tries to sell her house to cure her father, who has Alzheimer's disease.
In this situation, a woman is mysteriously murdered and dies inside the house that Tamannaah wants to sell. The killers poured paint on the woman's body and provided no clues to the murder. Thus this murder is a big challenge for the forensic experts and the police at the moment.
Although many of the characters in the story are in different places, they eventually end the story by focusing on one person. Director Indira Subramaniam has directed in such a way that we cannot guess the reason for the murder till the last episode.
In the lively scenario, the moving storyline of what this murder is for is very suspenseful, even though the viewers find out who the killer is in the third episode.
When the police suspect the father of crime story writer Tamannaah, who is fighting to save him, has expressed her acting in the best possible way.
Pasupathy, a former forensic officer, volunteered to help with the police investigation into the murder. Pasupathy on screen many years later, he has further strengthened his acting skills.
Although there are many crime thriller movies and web series, this is a new story. A must-watch crime thriller web series.
Due to the COVID19 lockdown, many movies started releasing on the OTT platform. In this situation, seven episodes of the November Story web series have been leaked to websites like Tamil Rockers for free with original movie copies. Watching on the official online platform is more recommendable.