Tamilrockers leaked Rambo Last blood in both the English and Tamil languages
Vijayan Sankar (Author)
Published Date :

Sep 20, 2019 20:37 IST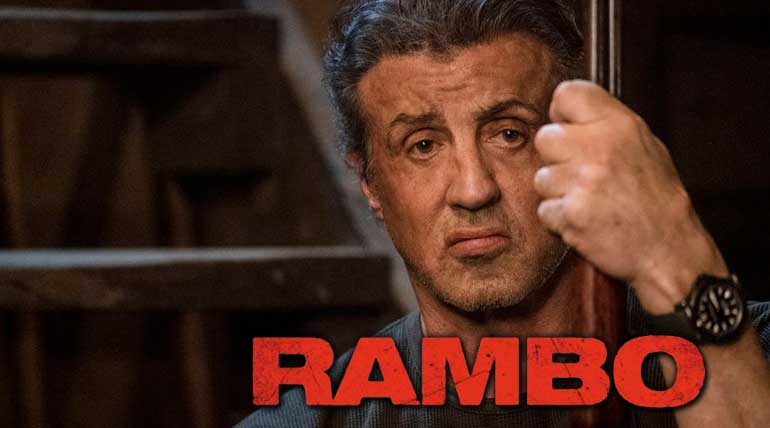 Tamil Rockers leaked Rambo: Last blood in both the English and Tamil languages: Sylvester Stallone is back today as Rambo again saving friend's daughter in Rambo: Last blood. After a not so welcomed Rambo in 2008, this fifth sequel of the Rambo: First blood is coming after nearly 37 years. But the Rambo: Last blood movie fails to meet the expectations of Rambo and its first sequels. Older Sylvester Stallone unearths all his combat skills to exact revenge in this movie. But to add further woes, it is also leaked in India by Tamil Rockers in both the English and Tamil languages, as soon as it was released worldwide today.
Rambo: Last blood more like Taken movie: Rambo, who is famous for saving friends and superiors from enemies in the last four sequels, is again doing it. Having a retired life in the ranch, Rambo is supporting a Mexican family. When one of the girls of the family goes missing, Rambo is again on the rescue mission similar to the well-acclaimed Taken movie. But the solo action of Stallone with trapping all the enemies in the tunnels he built earlier as like in Home Alone is not like the first sequels of Rambo.
Tamil Rockers streaming HD prints Rambo: Last blood now: Tamil Rockers menace of killing the Tamil cine field is not stopping with releasing online of newly released Tamil movies. They also release Hollywood movies like Rambo online as soon as they hit the theaters. It could bring in a massive loss to the distributors who pay a huge amount to get these movies released in India. They also spend a considerable amount of marketing, advertising, spending on dubbing to regional languages, among others. All this is washed into the drain by the illegal streaming of Tamil Rockers of these movies.
Again on 1st November, Terminator: Dark Fate is set to be released worldwide. It will also be released in India in many languages including Tamil. Like Rambo, it also has got many people waiting to watch Arnold back in action. But with Tamil Rockers playing spoilsport, it will also face the same fate as Rambo: Last blood today. Hence to stop Tamil Rockers from playing with thousands of lives in the Indian cine field is the need of the hour.
&nbsp
Tags :&nbsp
Tamil Rockers leaked Rambo
,
Tamilrockers HD Movie dwnld 2019
,
tamilrockers 2019 tamil movies latest
,
tamilrockers 2019 movies
,
tamilrockers hd movie 2018
,
Tamilrockers Leaked Movies 2019
,
tamilrockers new url
,
tamilrockers new domain
,
Tamilrockers new movies 2019
,
tamilrockers new url 2019
,
Tamilrockers leaked Rambo Last Blood full movie
,
Rambo Last Blood in Tamil dubbed in tamilrockers