Ways to Protect Hero and Thambi Full Movie from Tamilrockers Leak
Chandra Raja Prabu (Author)
Published Date :

Dec 22, 2019 14:49 IST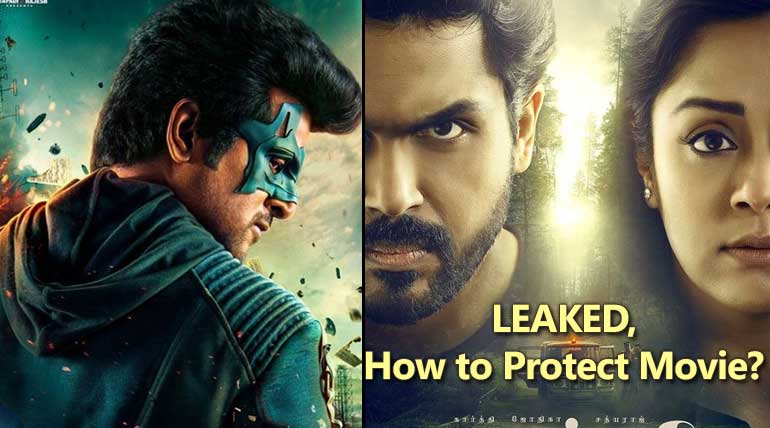 Tamilrockers Leaked New Print of Hero and Thambi Full Movie with Original Audio: Every week movies are releasing in all regional languages Tamil, Hindi, Malayalam, and Telugu, at least five movies a week. Tamilrockers never hesitated to leak all the film within a couple of hours from FDFS.
Today, Tamilrockers updated the latest release movies with original audio with the full move of Thambi and Hero. Not only Thambi and Hero Tamil movies leaked in Tamilrockers, Telugu and Hindi movies also leaked online.
Police complaints and Court Notice
Movie producers from Tamil Nadu also never forget to raise a complaint against piracy websites like Tamilrockers, Tamilgun, and more to the Police or Telecom department with a court notice. At least a minimum of ten sites domain list added to the block list but its never-ending story.
If those websites already blocked in India, then how it is possible for those websites still accessible in Indian internet service providers? Everyone knows those websites can be available by VPN Softwares by changing the IP address to a different country.
Are those piracy websites like Tamilrockers are blocked by the Indian Government, which means the total website blocked to run their website, NO. Indian Government or Respective state government pass informed to the internet service providers to block websites like Tamilrockers. So that if anyone access Tamilrockers domain, a message from the internet service providers will be shown as
"The URL has been blocked as per the instructions of the Competent Government Authority/ in compliance to the orders of Court of Law."
Will this kind of support help movie producers? Never. It's just blocking the website domain accessible and not a total takedown of the website.
until unless those piracy websites takedown on the internet, its highly impossible to protect movies from piracy leaks.
DMCA Complaints and Google Takedown
Few teams are working with movie producers to help and protect movies by identifying a list of piracy websites, which allows users to download videos. Some of these piracy websites might not be blocked with the help of internet service providers.
These teams will file DMCA notices against those websites, and those DMCA notices will be sent to Google as well. Google will remove this list of piracy websites from their search. So, people who search for piracy leak of latest release movie prints like Hero or Thambi, they may not be able to access the piracy websites.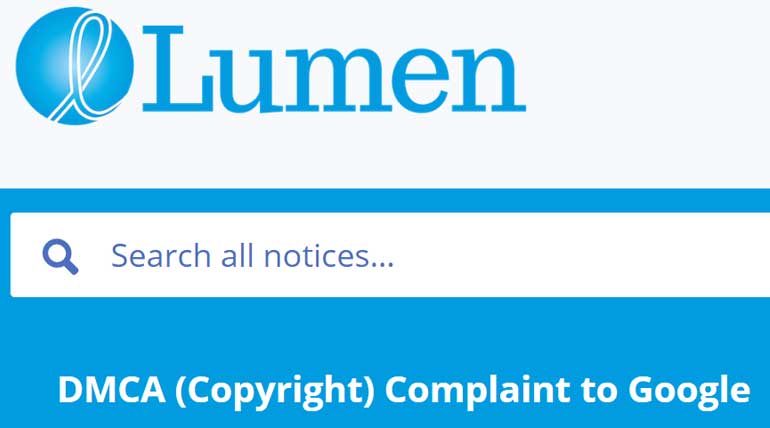 But there are other disadvantages with these team, and they will not only add the list of piracy websites to DMCA notices, but they also add News websites, regular content websites which explain about piracy leaks.
If producers approach the experienced team with clear knowledge of filing DCMA notice, it will help producers to save some percent of box office collections.
Will DMCA Notice Help movie Producers typically?
Not exactly, Piracy sites, they spend more money to get the piracy prints from their network. If their website got blocked by DMCA notice to remove from google search list or blocked by internet service providers, they could buy the new domain in just a matter of 500rs.
Newly purchased piracy domains will work without any block by internet service providers and keep allowing users to download movies online.
What is the only way to protect movies from piracy leaks?
It is not a simple task; people who watch movies online should realize the efforts of the production team. Search engines should remove the list of piracy websites with their algorithms. Since most of the piracy prints taken from overseas theatres, it is hard to protect leaks. so budget planning for a movie, advance booking dates and mutual terms between producers, distributors, and theatres is most important to make the audience for early booking so that watching online will get reduce.