IP Man 4 Full Movie Online Leaked by Tamilrockers illegally
Gokul Saravanan (Author)
Published Date :

Dec 27, 2019 10:56 IST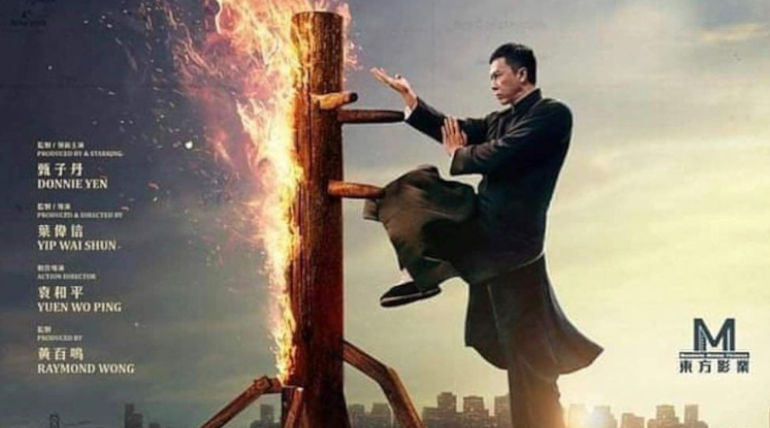 IP Man franchise never goes off without a mark in the hearts of the audience. IP Man 4: The Finale is out to screens in foreign nations like the USA and UAE while the movie has been allegedly leaked to mobile screens in other countries by Tamilrockers piracy website.
IP Man 4: The Finale is the so-called final chapter of the IP Man series that has been done by Donnie Yen as Bruce Lee's master, Yip Man. However, nobody would smirk not to see if there comes another IP Man movie because the IP Man 4 is such a warm montage that portrays the life of a legend.
To talk about the story, Master IP, who wanted a peaceful life in his country diagnosed with cancer, lost his wife and left with his unruly teenage son, who frequently engages in street fights. Apart from cancer that is eating Master IP from inside, he wanted his son to be straightened. So he heads up to San Francisco and admits his son to higher studies.
IP Man 4: The Finale takes place in 1964 in San Francisco, where Master Yip comes face to face with racism, and so the ultimate rival, Karate. Along with the mentioned, Master IP wants to face his own fellow martial art master who was already not in a good mood as IP's student Bruce Lee is breaking the tradition by teaching Kung Fu to American kids.
IP Man 4: The Finale is directed by Wilson Yip, who has done the first movie in this franchise but has hands in the previous movies' directorial team. The director has given everyone an equal share in his screenplay though the movie mainly concentrates IP's life story. Kwok Kwan Chan, who played as Bruce Lee, goes all nostalgic in IP Man 4: The Finale.
Though the film seems to be a high budget film, it is believed to gross the same high budget because of its story. Now, there comes the Tamilrockers, the most wanted piracy website that has a base in many corners of the world. Tamilrockers has leaked the IP Man 4: The Finale full movie online soon after the movie hits the theaters.
Those days in which people believed that the Tamilrockers only leak Tamil movies were long gone now. The pirates are endangering the whole Bollywood and Hollywood. Now the leak of IP Man 4: The Finale is such an example of the evolution of Tamilrockers.