Terminator Judgement Day Reboots Terminator Dark Fate in Female Version
Vijayan Sankar (Author)
Published Date :

Sep 02, 2019 20:37 IST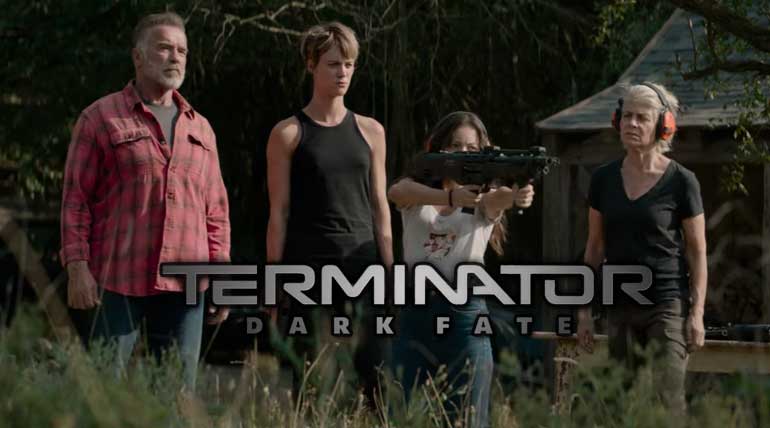 Arnold Schwarzenegger is back after 35 years in Terminator Dark Fate
When Arnold Schwarzenegger said "I will be back" in 1984 in the Terminator, no one would have believed that he would be coming back again after 35 years. Terminator Dark Fate trailer yesterday showed the same machismo Arnold but a little old now and also Linda Hamilton, back as Sarah Connor.
The two and half minute trailer brings back memories of those terminator years for the middle-aged people. For the millennial, it could be mind-blowing with all the action of super-cyborg and Arnold. It seems to be more of the sequel to Terminator 2 - Judgment day.
In Terminator Dark Fate's official Instagram, the release of trailer has been mentioned with a one-line synopsis as "Welcome to the day after Judgement Day." It is because the judgment day of 29th August 1997 was one day before yesterday's trailer release taking only the date and month.
The movie set to be released on 1st November gives some interesting glimpses by its first trailer yesterday. Apart from Arnold and Linda playing their previous roles in Terminator - 2, there are some new characters to excite Terminator Dark Fate. Mackenzie Davis plays the role of a super-advanced version of human as Grace in this movie. She is being sent from the future by Skynet to protect Dani Ramos played by Natalia Reyes. The antagonist super cyborg, Gabriel Luna with the ability to multiply at will, wants to kill Dani Romos. The storyline is evident from the above facts that Arnold as the old Terminator, Linda as Sarah Connor and the new character Grace will help Dani Ramos from the super cyborg.
The last two of the Terminator series released Terminator Salvation and Terminator: Genesis disappointed the audience. To bring back the Terminator magic, its first director James Cameron is the producer and writer of the movie. It is set to be taken with a budget of almost 200 million dollars. Paramount Pictures releases this Tim Miller science fiction action movie. James Cameron is confident that Terminator Dark Fate will kick starts another series of Terminator movies. But everyone has to wait till 1st November for the release of Terminator Dark Fate.