Thambi Movie Review: Complete Jeethu Joseph comeback Package
Sivaranjani Soundararaj (Author)
Published Date :

Dec 20, 2019 17:02 IST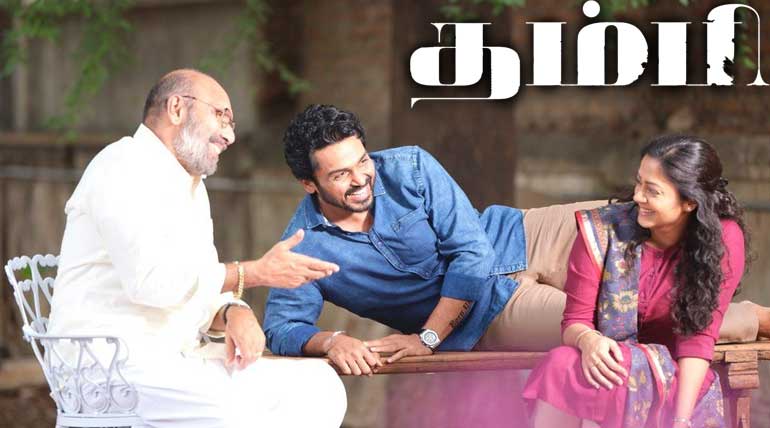 Thambi Movie Review: Complete Jeethu Joseph comeback Package: Thambi starring Karthi and Jyothika in the lead relationship roles popped the screens today with high emotions. Directed by Papanasam creator Jeethu Joseph establishes himself one more time in Kollywood with Thambi with lots of twists and turns.
Plot: Jyothika (Parvathy) and her family co-starring Sathyaraj (Gnanamoorthy), Seetha (Mother), and Sowckar Janaki (Grandmother) await nearly about 15 years for the arrival of their lost son cum Jyothika's brother Saravanan who ran out of anger.
Sathyaraj plays the role of father behind Political background. He claims Vicky (Karthi) as Saravanan, his lost son in Goa, and brings him home, but Karthi is doing fraudulent activities in Goa disguising as a tourist guide, which is anonymous to the family members.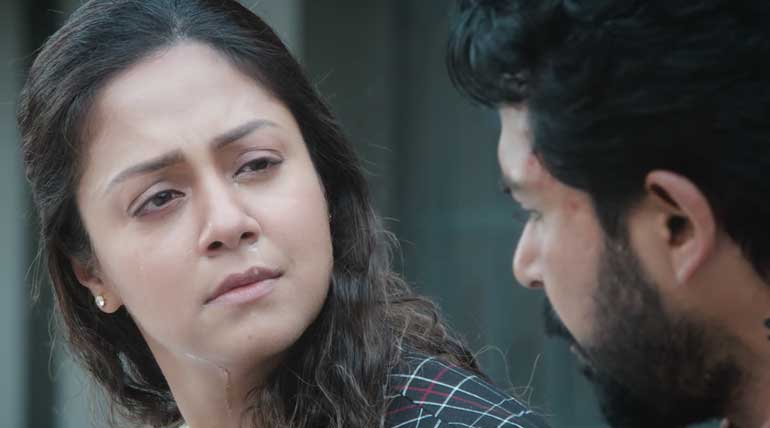 Nikhila Vimal played the lover of Saravanan and delights when Karthi returned. But someone plans to kill him without knowing that it is Vicky.
Who tries to kill Vicky thinking as Saravanan and Why? Does real Saravanan will come back to open up the twist answers are randomly pictured by the team unveiling the mystery behind Saravanan.
Review: The first half of Thambi lags in the storyline and runs with Karthi's comical expressions and dialects in Goa, but the second up picks up raging the real Jeethu Joseph film tale without heading down the audience with thrills and twists as goosebumped in Kamal Hasan's Papanasam.
Every time Karthi never fails to choose a subject which intrigues all kinds of members in a family or young people, and that's how Thambi screws up emotionally without degrading the trending aspects. Jyothika and Karthi's brother-sister worked well on screen, and Sowckar Janaki's experience is a must notable doing in the film.
Though thrills and twists run second half somehow, screenplay failed to cover the missing parts. Govind Vasantha beats are mesmerizing with Rajasekar's camera roll screening the characters naturally without glimpses.
In the trailer launch meet, Karthi told about the waiting process for Sathyaraj's dates proving as worth the wait in the father character of Thambi.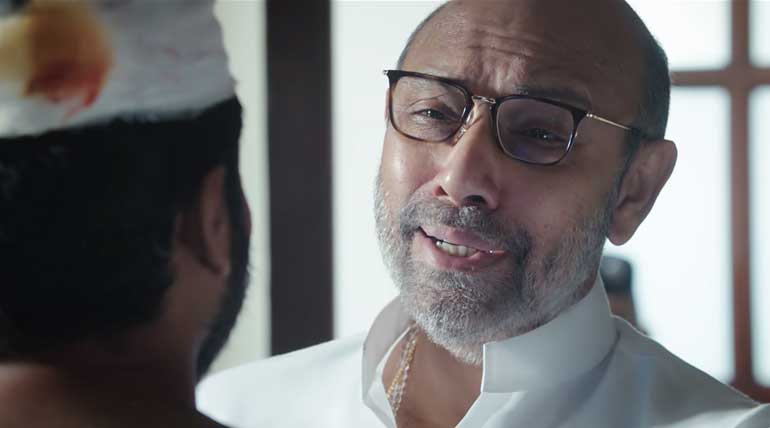 A decent storyline with good performances by the whole cast and crew sets Thambi to be a must-watch in theatres. Jyothika's brother Sooraj Sadanah under the banner of Parallel minds debutant producer film, never failed to cope up the name in place.
Alongside, Sivakarthikeyan's Hero and Bhai's Dabaang 3 battles in the box office collection on the big screens without giving up equally.
I hope this Christmas will be an emotional connect for all the brothers and sisters via Thambi flick.