Thambi Movie Reviewed by Audience
Gokul Saravanan (Author)
Published Date :

Dec 20, 2019 10:28 IST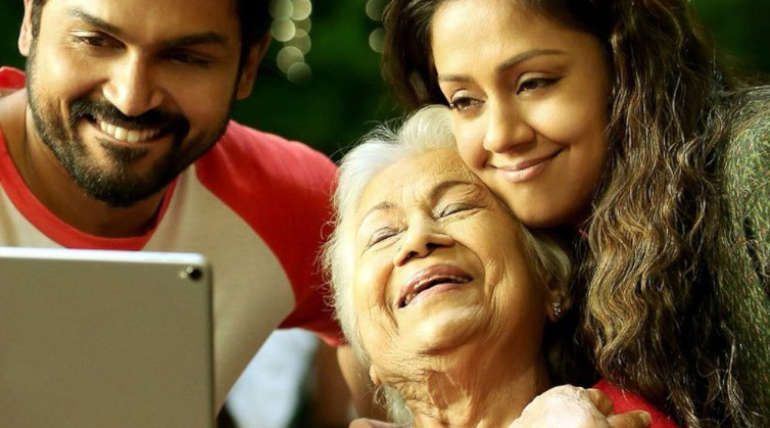 Audience Review for Thambi: Karthi and Jyothika starring Thambi seem getting a more positive review from the audience side than from the cretics. Under the name of the successful director of 'Papanasam,' Jeethu Joseph, Thambi, is a family entertainer who stepped into the big screens today on December 20, 2019.
Thambi hit the screens with the same expectations of Kaithi that released back on Diwali 2019. Somehow, Karthi manages to give a comeback through Kaithi. And, Thambi sets a comeback for both Karthi and Jyothika again in the field.
Comparing the reviews of critics, directors, and audiences always like to know the opinion of people. In that way, Thambi has entered the safe zone faster than expected. As per some audience, Thambi is a mandatory film that should be watched as it holds suspences and twists in an unexpected time and so the sentiments between younger brother and elder sister.
People feel that the suspense filled in the film makes them move to the edges of their seats until the climax. Some felt the movie is merely like Papanasam but failed to create an impact like Papanasam while stepping out of the theater.
Though the strong story of suspense reminded the audience about Papanasam, many people feel that Thambi should be seen for at least its narration on the brother-sister relationship and sentiments.
However, some audience feels that Thambi hasn't matched the suspense of Papanasam as they don't feel the grip in this story, unlike Papanasam. On the music side, the song felt like a patch-up work done to fill the time.
The first half of the film seems to run like a turtle while the second half is running like a space shuttle. Some audiences felt jaw dropped at the last half an hour of the film as Jeethu Joseph untied all the mysteries one by one at that segment.
On the action part, the same patch up work has been done for it. The acting of Karthi, Jyothika, and Sathyaraji marked their own place in the hearts of the people who have watched the film for them alone.
Overall, the audience should need a lot of patience to get a full bit of the movie experience.