Did Tharshan know he is to be eliminated yesterday in Bigg Boss Tamil voting?
Vijayan Sankar (Author)
Published Date :

Sep 30, 2019 09:19 IST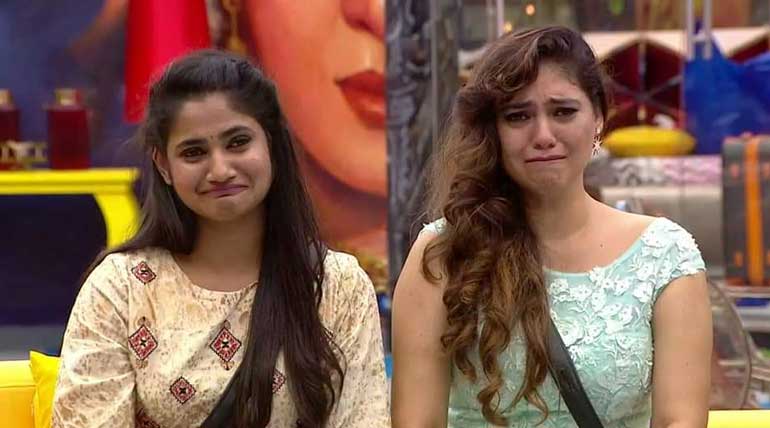 Did Tharshan know he is to be eliminated yesterday? While watching the 98th-day big boss 3 Tamil show yesterday, one strange thing must have struck many audiences. The always innocently laughing Tharshan was not normal and was squandering in his seat when Kamal was talking to others.
Even when questioned about Sherin's letter, he was not as usual, and there was gloom on his face. Sandy telling Mugen at the end of the episode that Tharshan knew he would be the evicted today raises many questions. When his eviction was a shock to millions, how could he have known it before the eviction even started?
Big boss 3 Tamil show skyrocket in TRP in the penultimate week of the telecast: With the second season of big boss, Tamil did not perform well as to the expectations of its organizers. Since a huge amount of money and effort is involved, they want no stone unturned in the third season. Their old concept of increasing the viewership overseas was well done by bringing Mugen from Malaysia, Tharshan, and Losliya from Sri Lanka, and Sherin from Karnataka.
As usual, the local celebrities like Saravanan, Cheran and others were systematically eliminated one by one without much reason and showing the votes as the only cause of it. It is to be believed or not depends on the viewers and to a certain extent is also a factor in the show. But it got derailed yesterday with Tharshan sent out and as expected, the TRP skyrocketed in its penultimate week before its end next week.
Sandy, Sherin has less chance, and Mugen will be the next loser to make Losliya the winner next week: Mugen already hyped last week as the winner of the ticket finale will be knocked out like Tharshan next week to raise the TRP once again. Sandy showing his anger of not allowing Tharshan to break the medal, and only on Kamal's angry intervention, have less chance to be the winner.
As far as Sherin, she already does not know why she is still in the show, with the likes of Cheran and Tharshan leaving it. Hence she will be the easy prey to be omitted for the winner post. All this leaves Losliya the winner as expected by the organizers of big boss 3 Tamil show. There was an indication in the starting of yesterday's show when Kamal said importance to women should be given and that is what is going to happen next week.
Is Losliya winning or not is for the big boss organizers to decide next week, but for the audience right or wrong, they will miss big boss show after it and have to wait for eight more months for it to be back.