The Conjuring 3 Tamil Movie Review - The Devil Made Me Do It
Vignesh Subbaian (Author)
Published Date :

Aug 26, 2021 09:36 IST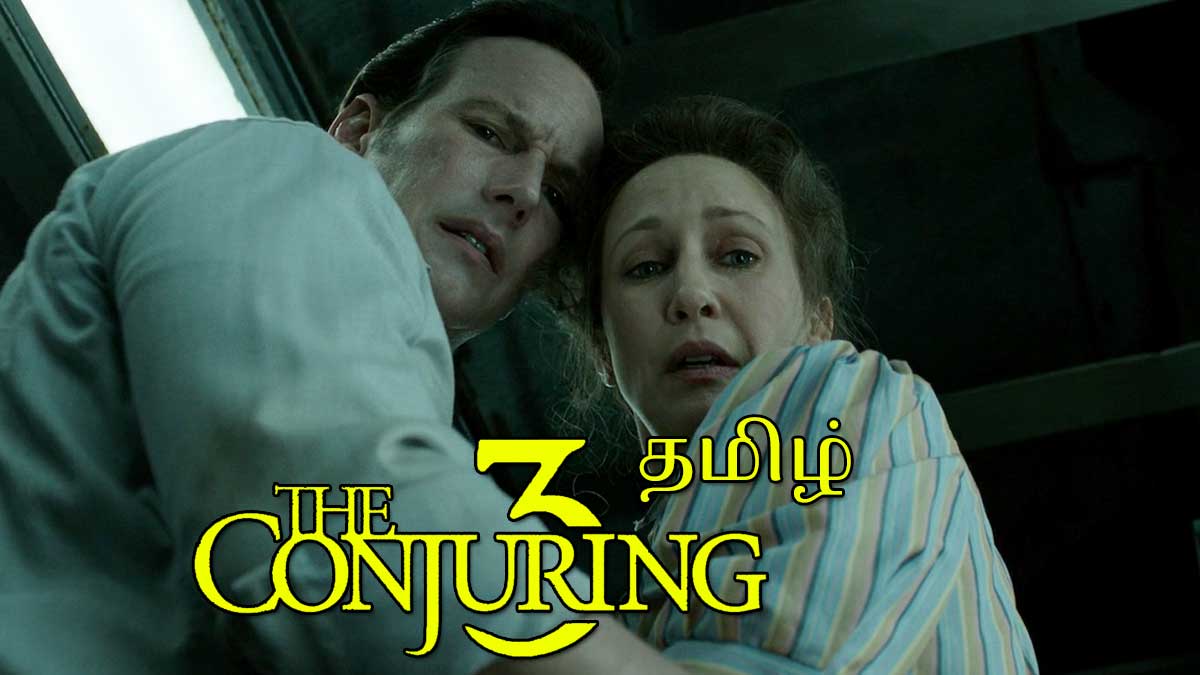 The Conjuring: The Devil Made Me Do It is the most anticipated horror movie in the world, and the horror film lovers were for theatrical release, but unfortunately, due to the Covid pandemic, the movie was released in OTT, and now after two months of its release, the film set to screen in theatres from today in Tamil version. It would be a good experience if the full movie The Conjuring: The Devil Made Me Do It is watched in theatres
A separate fan base for horror movies is found all over the world. We get such an experience due to its technology and the brilliant sound effects that have been included. Among the horror films, Conjuring has massive separate fan bans for its story, and it has been said that the film is taken based on a true story.
Similar to the before Conjuring films, the third part, The Conjuring: The Devil Made Me Do It, is also based on true stories. The setting in the film plays a major role as the film pictures the murder mystery, and the plot has been set perfectly. There are many positive points at the same time, negatives points in it.
The characters are the main positives of the film where the characters have given in-depth scripts where they have done justice to their roles. Ed and Lorraine Warren has smashed their role throughout the film. Since it is a murder mystery, the film will make it further by arousing curiosity without predictability.
The film begins with an 8-year-old boy who is being possessed by an evil spirit. The starting itself comes in with action with no slowing down nor backstories. The situation will get serious, and where the kid David will attack Ed, and he will be admitted to the hospital in the next scene. This scene will bring up the thought of what actually happened and what made David attack Ed. At this point, Lorraine will be in a situation to go through the path alone.
In the flow of the film, the plot goes in with flashbacks and significant incidents, which makes the film move with a flow and so a special credit must be given to the screenplay. The thrill and the horror are comparatively less in this film, The Conjuring: The Devil Made Me Do It.
At the same time, the thrill and the emotions are equally balanced in this film. The main negative in the movie falls in the climax where the ending is expected, like the other film where it conveys true love. When the film is moving forward to its end, it will slightly disturb the viewers. There is no merge of before Conjuring parts in this film that brings a slight disappointment.
Michael Chaves directed this film and produced by James Wan and Peter Safran starring Patrick Wilson, Vera Farmiga, Ruairi O'Connor, Sarah Catherine Hook, Julian Hilliard. Michael Burgess amazingly handles the cinematography, and Peter Gvozdas edited the film. The production companies are New Line Cinema, The Safran Company, Atomic Monster Productions and distributed by Warner Bros. Pictures.
It is a must to watch the full The Conjuring: The Devil Made Me Do It Tamil movie in theatres to experience the thrill and horror with high sound quality. And the film is set in theatres from today.