Minsara Kanna Producer P. L Thenappan to Sue Oscar Winner Parasite Movie
Vignesh Subbaian (Author)
Published Date :

Feb 17, 2020 11:38 IST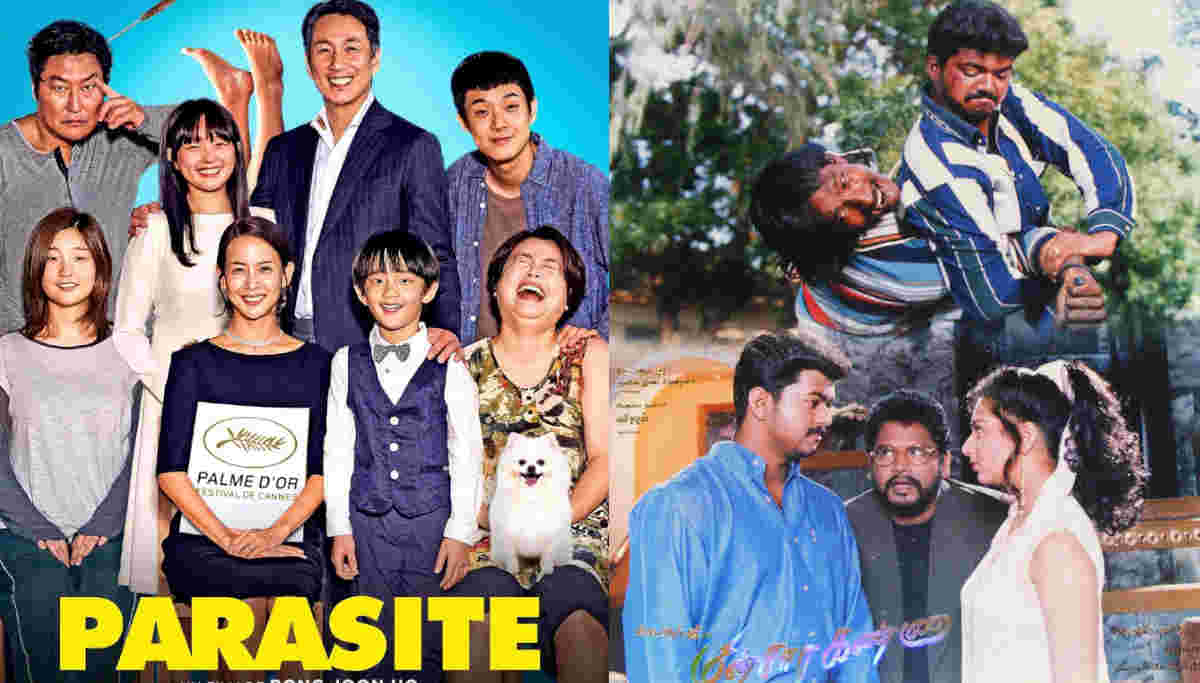 Parasite, the Oscar Winner is a Copy of a Tamil Movie?
Four Oscar and Palm d'Or winner Parasite movie is to face a case of plagiarism from the producer of Vijay movie Miinsara Kanna. P. L. Thenappan, the producer of the film, told the press, he is now in search of an international lawyer to file the case against the producers of Parasite.
Parasite director Bong Joon Ho or its four producers would not have even in their wildest dreams could have foreseen a director from the Tamil Film industry would file a case of plagiarism against their movie. They have not only won the first best film category in the 92 years of Oscar history but three more academy awards and many such awards worldwide. Though the happenings of Parasite are in war-torn South Korea, it deals with the universal storyline.
It is of the difference in attitude, living, and many aspects of upper and lower economic levels of two families in South Korea. And who is the Parasite to suck the blood of the host is the big question well handled by director Bong Joon Ho, which is well acclaimed by not only movie critics worldwide but to most of its population.
Story of Minsara Kanna:
P. L. Thenappan gives a valid reason that many foreign films have sued Tamil movies for plagiarism charges. But no one knows in which courts such cases have come and which films got orders in favor or against them. The said film Minsara Kanna directed by K.S. Ravikumar was released in 1999, starring Vijay, Kushboo, among others. It is about a love story of the protagonist Vijay though a rich person in Germany is acting as a poor servant in his lover's house in India to win her sister's approval of marriage.
And in the end, the sister coming to know of the excellent nature of Vijay and his family who acted as servants in her house will accept their love and get them married.
Director K. S. Ravikumar distances himself from the issue, saying it is only the producer's decision. Vijay, as usual, is not going to comment on the issue. Did P. L. Thenappan watch Parasite to want to file a plagiarism case for such a story which is there from the first movie in India, against the miracle movie Parasite. Or is he doing it for publicity stunt which could yield nothing for him and will only benefit Tamil people to watch Parasite to know about the elements of an excellent world-class movie?