Thumbaa An Adventurous Roaring Movie
Mahalakshmi Chandramohan (Author)
Published Date :

May 13, 2019 10:46 IST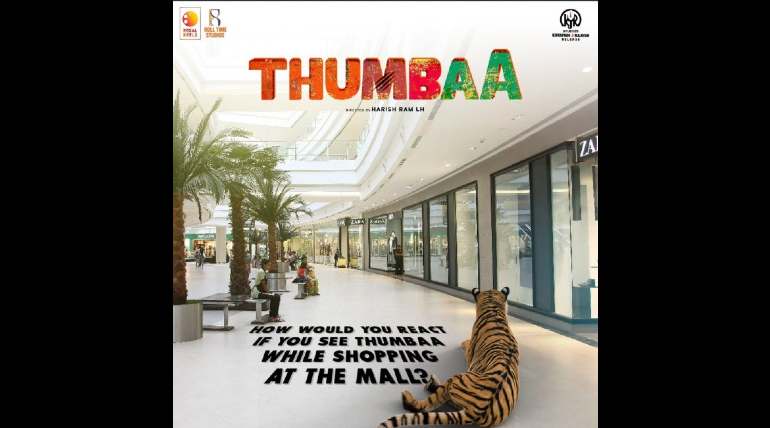 Thumbaa An Adventurous Roar Movie: Kollywood has screened films that included significant roles for wildlife and pets. Since black and white films pets were made to play supporting roles for heroes. The film makers also believed that it is an advantageous way of conveying the gratitude of animals towards the audience.
After a huge gap, the film Thumbaa is going to flaunt Tiger with the heroic style. The director Harish Ram LH has worked on this exclusive script to provide India's biggest live-action experience on screens. Keerthi Pandian and Darshan are taking the lead roles in the film. Keerthi is said to have taken the role of a brave girl with a quest for exploration. Besides opposition her passion for photography propels her to intrude the forests. Deena and Darshan are found to assist her in the journey.
It is very obvious that in the overall script the arrival of the tiger is of the incredible importance. The tiger is characterised in a divine shade. The trailer depicts the film to be fast moving with vast geographical expansion. It also tells about the gang that underplays to capture the tiger. It is believed that the film has contributed to imposing the importance of wildlife. It also speaks about the balance between human and wildlife to maintain a peaceful existence
It is found that the technical team has worked creatively and the visual effects are drilled out to the core to provide live experience for the audience.
The title revealing video of around a minute by Anirudh has a massive response from the audience. The number of views in youtube for this video is more than double of the trailer video.
The musical portion is worked by Anirudh Ravichander, Vivek-Mervin and Santhosh Dhayanidhi to add a variety of flavours to the adventure.