Shivani Cornered by housemates , Promo Highlights of Bigg boss Tamil 4
Sakthi Venkat (Author)
Published Date :

Oct 05, 2020 17:26 IST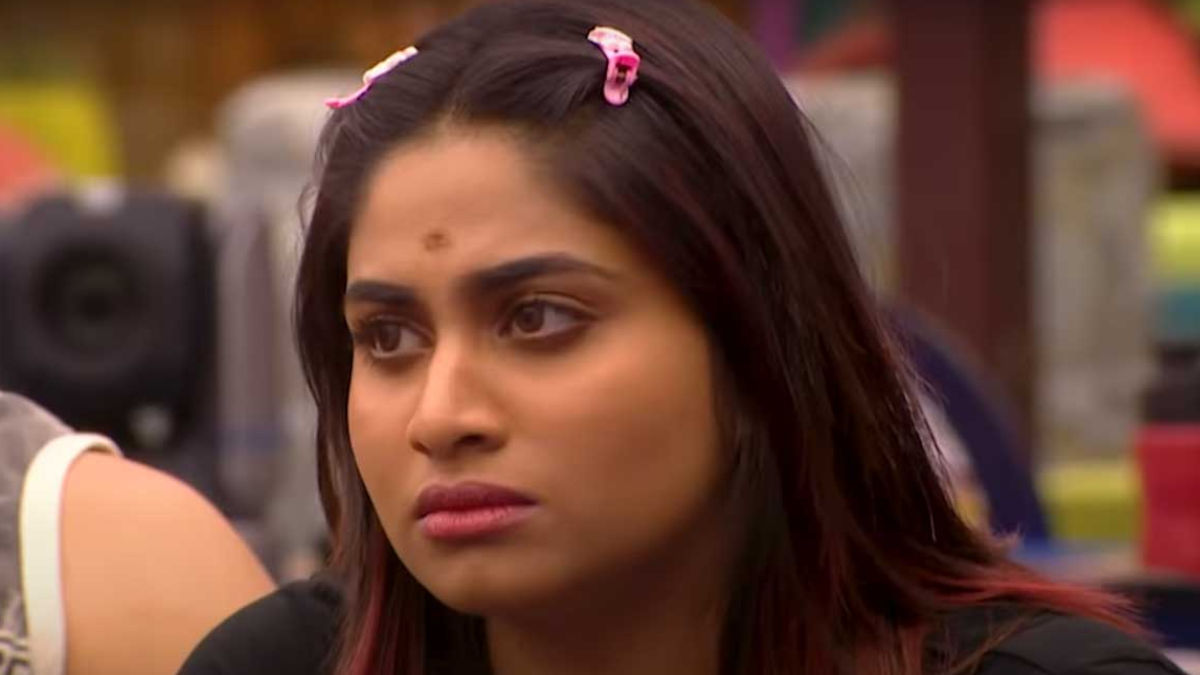 Yesterday the grand launch of Bigg boss Tamil 4 was ended well with celebration, happy faces. Kamal distributed Plants instead of medals. Many contestants are well-known faces from Vijay tv. Since the date of confirmation, Tamil audiences started to guess the contestants for the season. 75% of Contestants have entered the house as per guesses.
It is usual to release promos about the day's episode to let people know what is going to happen today. Habitually, Vijay TV releases 3 promos for an episode. Day one episode has filled with happy faces and dejected face of Shivani Narayanan.
Promo 1 :
Promo 1 was posted today morning, and All the contestants are bouncing happily for Vaathi coming song from Vijay's Unreleased movie Master. Shivani, Gabriella, and Ramya Pandian are skilled dancers, so there is no doubt about morning dances.
While all the youngsters were rocking the floor, Suresh Chakravarthy is just moving hands as he gets to grips with youth spirit. Aranthangi Nisha and Rio dancing in the bathroom makes viewers giggle a little.
Promo 2:
In the second promo, Bigg Boss asks contestants to ink a heartbreak symbol to other housemates' hands to let know their activities around the house. Sanam Shetty sticks the mark after Samyuktha, Saying, "She deliberately makes herself alone from others; maybe it is because of her immaturity comparing to others."
To exacerbate the situation, Suresh Chakraborty asks Shivani Narayanan "why she is always keeping his face like that (sad and lonely)" and embeds the mark on her hands. Everyone has started to sideline Youngest serial actress Shivani from day one.
Promo 3:
All the contestants are playing 90's kids' favorite game, 'Tik Tik'. They are seen chasing others after mentioning a color. Ramya chooses orange to make others run for, Aranthangi Nisha touches yellow instead of orange and argues about the color.
Lately, Aranthangi Nisha prefers blue to chase others. While hunting Anitha, she stumbles down on the grass. Then Everyone helps her to sit and laughs around while Rio mocks at her.