TTF Vasan And GP Muthu Bike Ride: Case Registered For Over Speed?
Sophia Loren (Author)
Published Date :

Sep 21, 2022 10:37 IST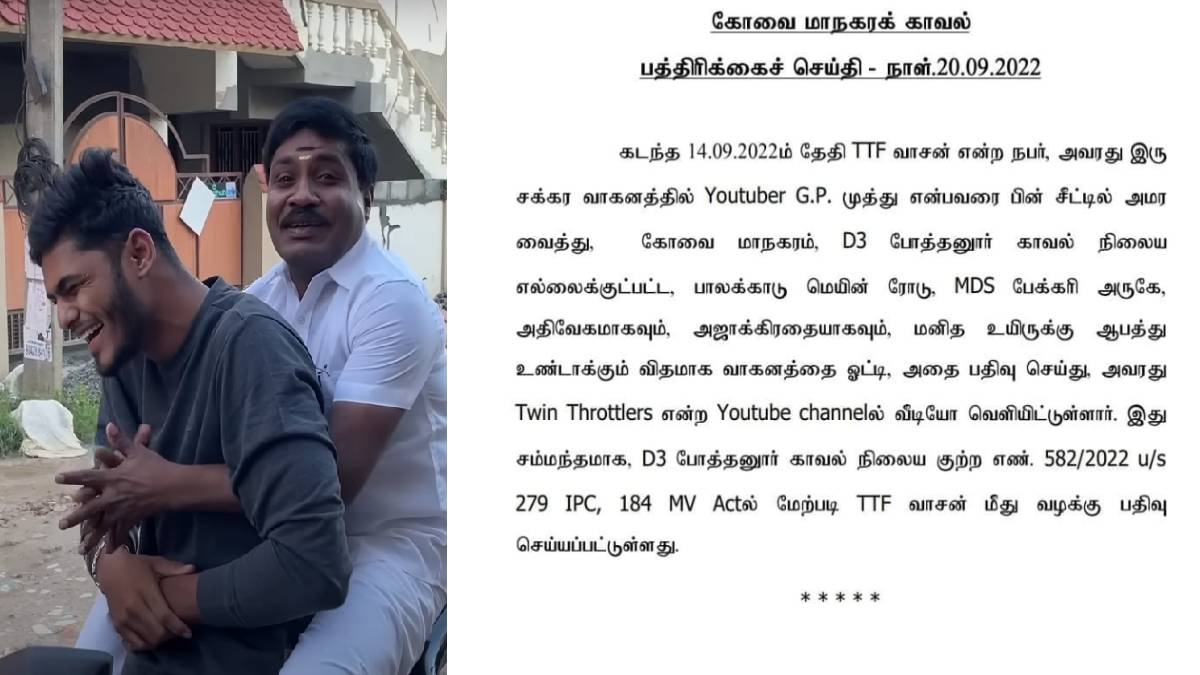 The police have registered a case against YouTuber TTF Vasan, who drove his bike at high speed in Coimbatore with Tik Tok celebrity G.P. Muthu in the back seat. The video went viral on social media.
A young man named Vasan from Coimbatore started a YouTube channel called Twin Throttlers and gained attention with his bike rides. The videos he publishes are liked by boys and young people interested in bikes, and his number of subscribers gradually increased.
His YouTube channel currently has 32 lakh subscribers. He travelled to different places on his two-wheeler and shared his travel experiences. There are allegations that his videos inspire youths and children to dangerous bike adventures and that he misleads them.
He gained much popularity after his birthday video, which went viral on social media. He held a fan meeting with the permission of the police. For this, he left his home on a bike with his friends. On the way, the public, boys and girls, welcomed him and celebrated by cutting a cake in the middle of the road and taking selfies. This caused traffic disruption in many places.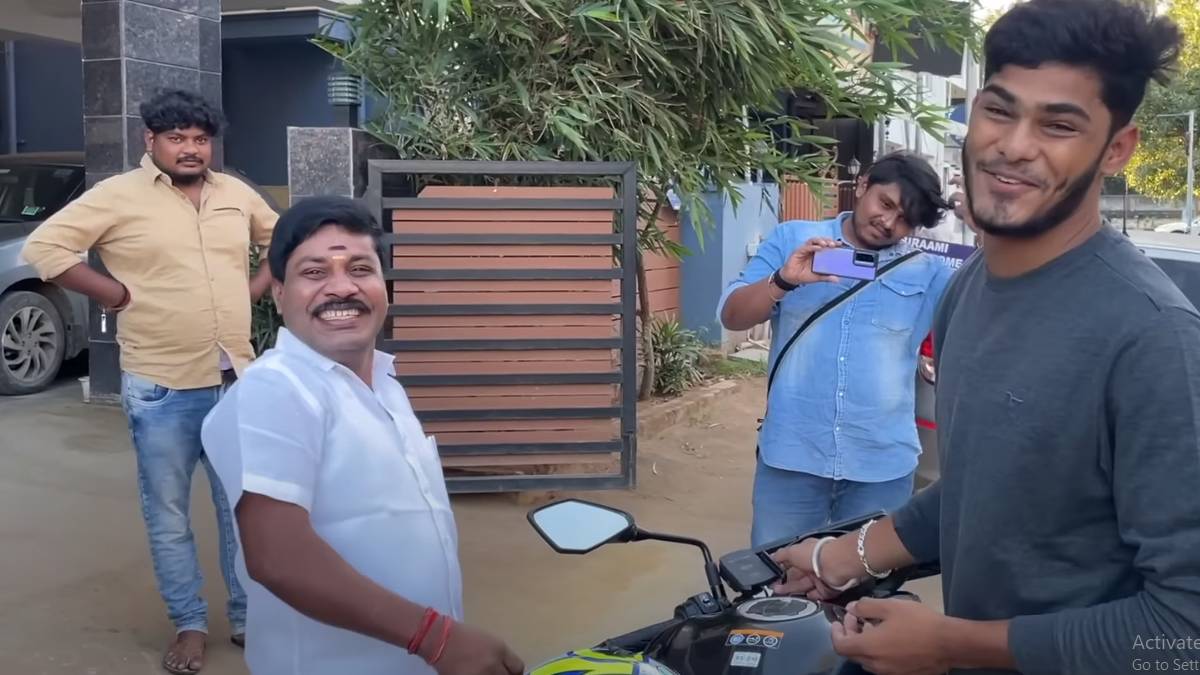 Following this, thousands of fans gathered to welcome him to the venue of the birthday meeting. The police came there and spoke to TTF Vasan and asked him to disperse. The video was widely shared on social media and made headlines.
Many people then urged him to arrest him after sharing a video of him speeding away. And his topic was silent for long days, and again it sprouted. Recently Tik Tok celebrity G.P. Muthu went on a ride in Coimbatore in the back seat with TTF Vasan. Then G.P. Muthu screamed as the TTF Vasan was speeding.
Many people shared this video and demanded action against TTF Vasan. Vasan also posted on his YouTube channel today that he will surrender.
In this situation, the Coimbatore police have registered a case against him. In a press release, they said, "On 14.09.2022, a person named TTF Vasan, on his two-wheeler, with YouTuber G.P. Muthu sitting on the back seat, drove at high speed near MDS Bakery, Palakkad Main Road, D3 Pothanur Police Station, Coimbatore. A case has been filed against the said TTF Vasan under D3 Podhunar Police Station Crime No. 582/2022 u/s 279 IPC, 184 MV Act for driving recklessly and endangering human life and recording it and posting the video on his YouTube channel Twin Throttlers. A case has been registered."