Nani V Telugu Movie Review: Same old revenge drama
Sivaranjani Soundararaj (Author)
Published Date :

Sep 05, 2020 14:40 IST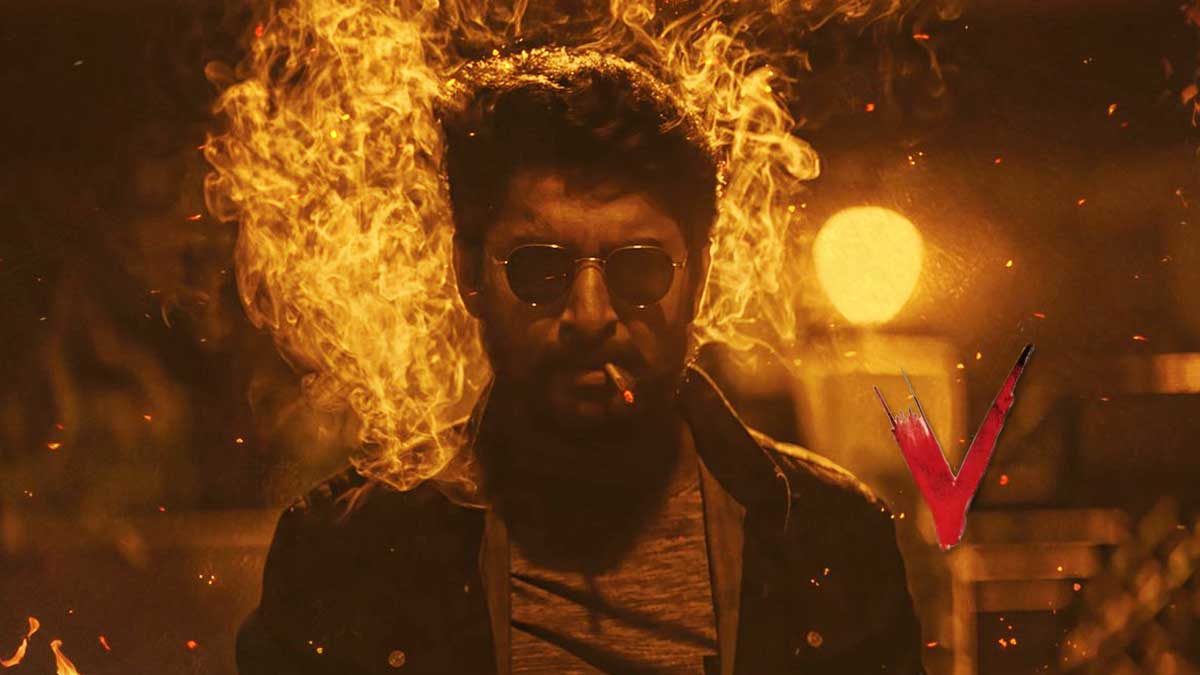 V movie starring Nani, Nivetha Thomas, and Sudheer Babu tells no new things but ends with the usual revenge drama disappointing Tollywood fans. 'V' is the first big Telugu movie to be released on OTT after theaters closed due to Coronavirus. The multi-starrer starring Nani and Sudhir Babu was released on September 5 on Amazon Prime Video amid huge anticipation.
The movie also portrays action superstar Nani as the villain for the first time in the Indian Cinema. And let's see if these 'V' expectations are met.
Plot: The story of this movie is a simple fight between a killer who commits the most brutal murders and an intelligent - powerful police officer. Inspector Prasad is brutally murdered in his own house. Nani (Killer) then challenges Sudheer Babu (Aditya), giving him clues and committing one murder after another.
Why is he actually committing these murders? What is this killer background? Did Aditya finally catch the killer? The V Story overall brings answers to these questions at last. Though the movie scores, not a must-watch aspect, watching it once will definitely fill the answers.
Review: The V Storyline begins with an action-packed, thrilling first half and all the work clashes up with a usual revenge flashback drama which lags to fulfill the viewer's expectations. Netizens feel that the main plus was the cinematography and Nani's blockbuster performance as a killer. Sudheer and Nivedha Thomas also did a satisfying job except in places that seemed overacting. But the visuals were good for the work put in by the V team.
The story written by director Mohana Krishna Indraganti is good. The killer and police officer characters he created in that story are also strong. But, the narrative is weak. The screenplay is the main strength of such a suspense and crime thriller. But in the V movie, the screenplay goes flat.
If the screenplay had been as strong as it was, the level of the film would have been different. The director who maintained the suspense in the first half himself became the spoiled brat of the second half by portraying his uninteresting story. No matter the twist in the climax, it doesn't give a big kick.
Overall, 'V' is a suspense, revenge drama that does not give much thrill. Did not match expectations and scored 2.5/5 from the Newsbricks movie rating.