Vaathi Tamil Full Movie Starring Dhanush And Samyuktha Menon Review
Sophia Loren (Author)
Published Date :

Feb 17, 2023 09:33 IST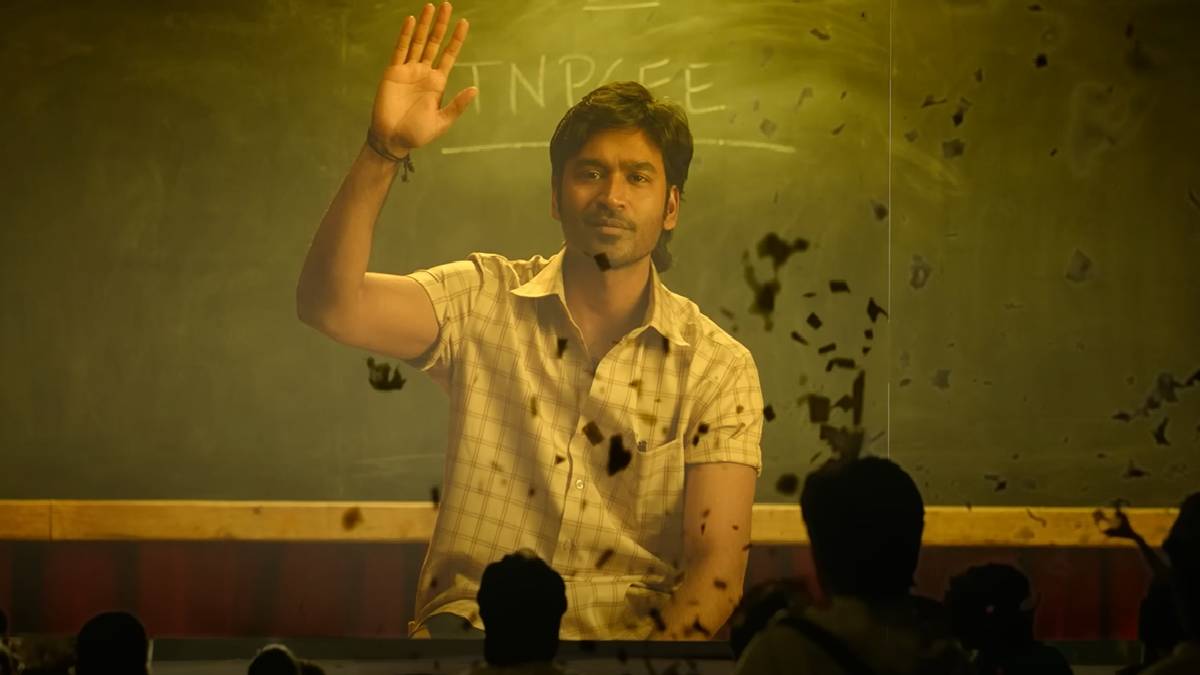 Vaathi is directed by Telugu film director Venky Atluri and staring actor Dhanush in the lead has been released in theatres today. Dhanush fans are happy with the movie, and the common audience is also satisfied with the movie. Let us see how the movie is.
Vaathi Movie Story:
The privatisation policy was implemented in India in the early 1990s. To achieve the goal of business development in education, such as medicine and engineering, private schools are opening entrance exam coaching centres, purchasing well-qualified school teachers, and closing government schools.
The government intends to impose a fee regulation rule and a tax on private schools to spark protests for reopening closed government schools.
Knowing this, Samuthirakani, who becomes the federation's leader, announces that he will adopt government schools and provide education to all. He wants to spoil education by sending second and third-grade teachers from private schools to closed government schools.
Dhanush is a well-intentioned player who wants education to reach everyone. Did the students in the town where Dhanush went get an education? Or did Samuthirakani's wish come true? The answers to this are the entire story of Vaathi.
Vaathi Tamil Movie Review:
The story is already a familiar one, but it is presented in a slightly different way. There are illogical scenes like using the village to teach children, conducting lessons in various bad costumes, Dhanush playing the role of a Bharathiar and fighting, and the villagers who want to spoil their children's education. GV Prakashkumar's music is the key positive in the movie. All the characters have done justice to their roles.
Vaathi Movie Cast:
Dhanush, actress Samyuktha Menon, Samuthirakani, Ken Karunas and Mottai Rajendran have done the important characters in Vaathi, directed by Venky Atluri. GV Prakashkumar composed the music for the film, which has been released in two languages, Tamil and Telugu.