Valimai Update: Ajith's Valimai Movie Updates Are On Trend
Sophia Loren (Author)
Published Date :

Jul 05, 2021 18:28 IST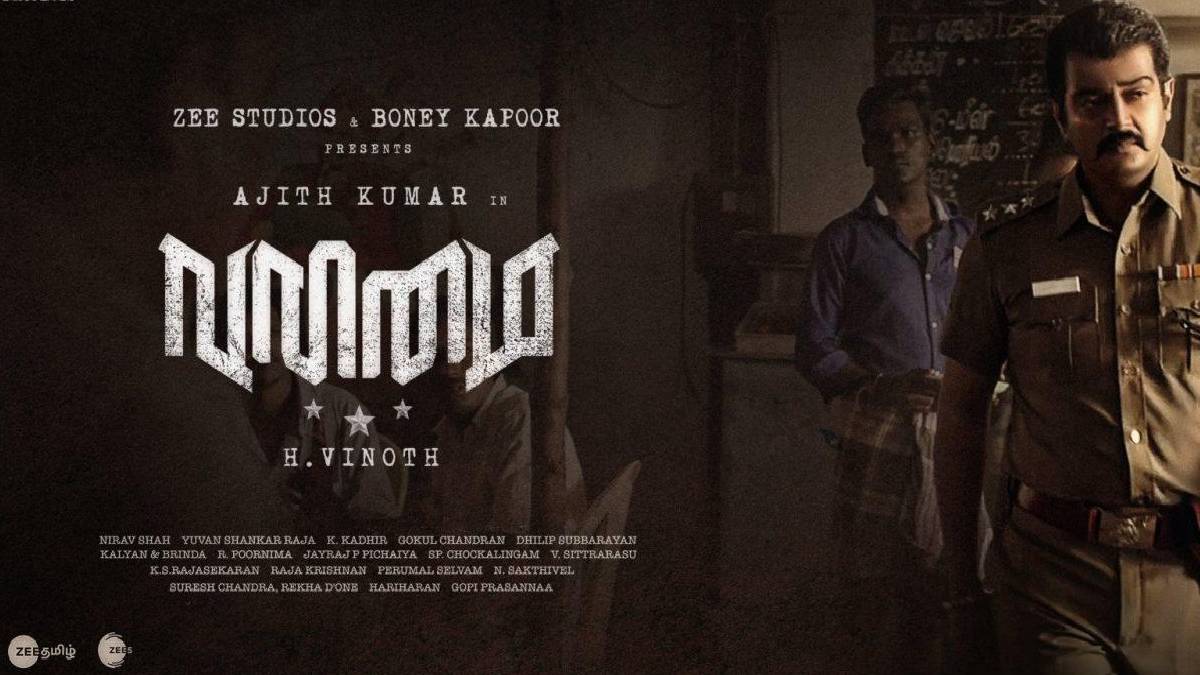 The most trending hashtag in social media when it comes to the Tamil Film industry is other than the Valimai Update. This hashtag is going viral on social media from the past year. The Valimai update is the most wanted update for the fans of Ajith and Yuvan.
The business of the film has started to heat up as the fans are waiting for the update of the movie 'Valaimai' starring Ajith. Fans are guessing few updates on their own, which circles as a rumour. To a certain extent, the fans got tired when the updates of the unexpected movie which was shot were out.
Following the film, Nerkonda Paarvai, actor Ajith, director Vinod and producer Bonnie Kapoor have once again teamed up to make the film Valimai. Ajith, who agreed to star in 2 movies produced by Bonnie Kapoor, has completed his first film interview and his second film Valimai.
There is great anticipation over the re-emerging strength film in the shouldering of actor Ajith and director Vinod. Due to this, the film is expected to create new records in the business.
Bonnie Kapoor, the producer of the film, has handed over the responsibility of the Tamil Nadu commercial rights of the film to Gopuram Films Private Limited Anbu as the Valimai may interfere with the film's Tamil business to compensate the distributors for the loss incurred in the early film.
Bonnie Kapoor has made such an attempt as distributors will not raise a voice of protest if Madurai Anbu handles the business. Similarly, the television and OTT business of Valimai film is currently starting to pick up speed. The zee studios, which has been praising Bonnie Kapoor for many businesses, including filmmaking, is keen to capture the television and OTT rights to the Valimai film.
Meanwhile, Amazon is pushing for the release of OTT, the film's website copyright. The overall business of the film is expected to be completed before the out of the first look of the film. The works, including the shooting of the film, have reached the final stage.
It has been reported that the domestic and foreign theatrical rights of the film, as well as the OTT rights, have all been sold at a hefty price. And this update is going viral on social media with memes. And to notice one update is confirmed that there will a mother song in the film.
In Addition, reportedly Valimai Worldwide theatrical,Satellite & Digital rights has been sold for colossal ₹ 210-215 cr. One of the biggest deal cracked by a Tamil Film even before its first look is out.