Why Vanitha Is Framed As Content Provider In Bigg Boss Ultimate Tamil?
Sophia Loren (Author)
Published Date :

Feb 01, 2022 14:40 IST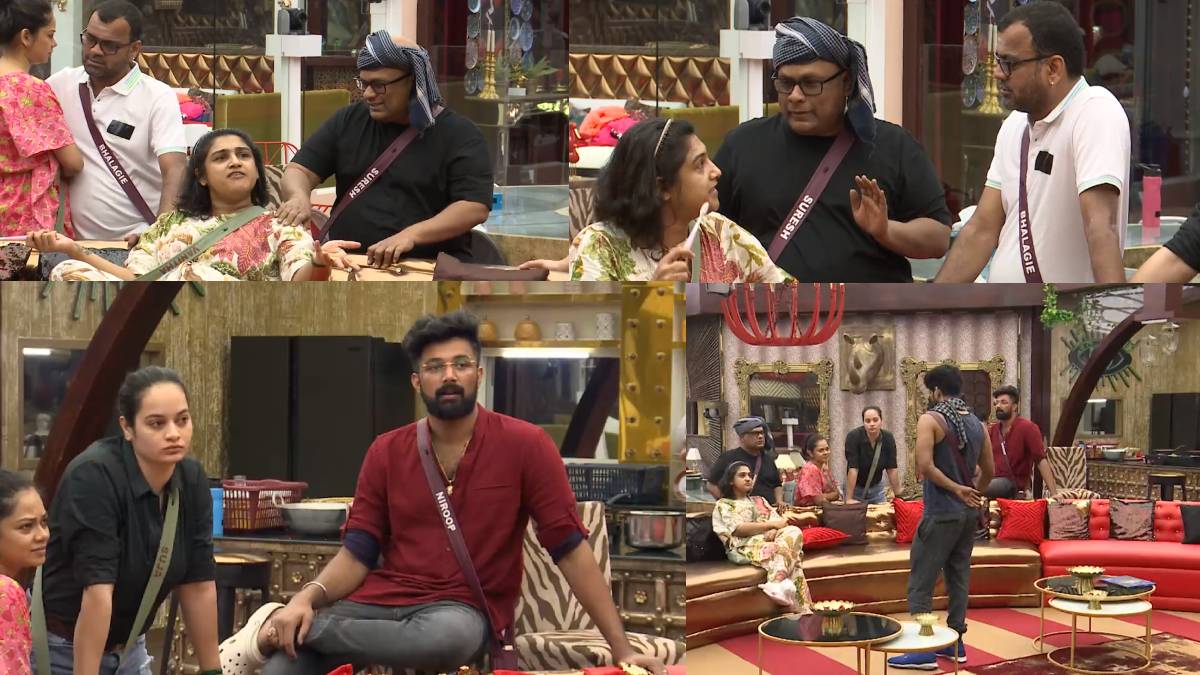 Vanitha Vijayakumar entered the house and started her game as expected by the Bigg Boss team. The show is heading with the most focus on Vanitha and Balaji Murugadoss. The arguments and disagreements between them make the show more interesting.
Housemate didn't like Vanitha Vijayakumar sitting on the couch and ordering as she irritates all the contestants, from Captain Shariq to Balaji Murugadoss, on the day itself. As well as finally getting down to the action of taking revenge on the other housemates and playing her game.
Vanitha Vijayakumar is very tense with Shariq, who was selected as the captain for the first week. There are scenes where Sharik, who is standing in front of the camera, asks the Bigg Boss to send Vanitha out and irritates the other housemates.
Vanitha Vijayakumar is talking about giving the opposite counter to whoever is talking, like Captain Sharik, Anitha Sampath and Balaji Murugadoss and turning them off. If this is the case initially, six people have nominated her to evict her this week.
In this situation, Vanitha had a problem at the Bigg Boss Ultimate house in the morning. She had a headache and wanted Coffee. When Anitha told that Coffee is on a luxury budget, Vanitha became angry with Anitha. And She told Bigg Boss to take all the tea bags from the Bigg Boss house and put them in her own box, and she asked for Coffee.
When the talks on Bigg Boss Ultimate contestants started, most of the Bigg Boss fans wanted Vanitha to come. Only there will be more fights, and more exciting subjects will pop up. Bigg Boss sent Vanitha inside the Big Boss Ultimate, hoping that everything like this would cause trouble and cause a stir. As expected, things are just happening.
Meanwhile, Sharik has suggested to Bigg Boss to send her out of the house as she is troubling everyone. But the audience will never send her out soon. It is only because of her there comes more content to the show. The way Vanitha tells her opinion makes content, and the viewers are entertained by it. Watch Bigg Boss ULtimate streaming 24X7 on subscribed Disney Hotstar.
#BBUltimate இல்லத்தில் இன்று.. #Day2 #Promo1 #NowStreaming only on #disneyplushotstar.. pic.twitter.com/AEZ1GbI75P

— Disney+ Hotstar Tamil (@disneyplusHSTam) February 1, 2022