Vanitha Vijayakumar Heartfelt Statement on the Separation with Peter Paul
Sivaranjani Soundararaj (Author)
Published Date :

Oct 21, 2020 10:40 IST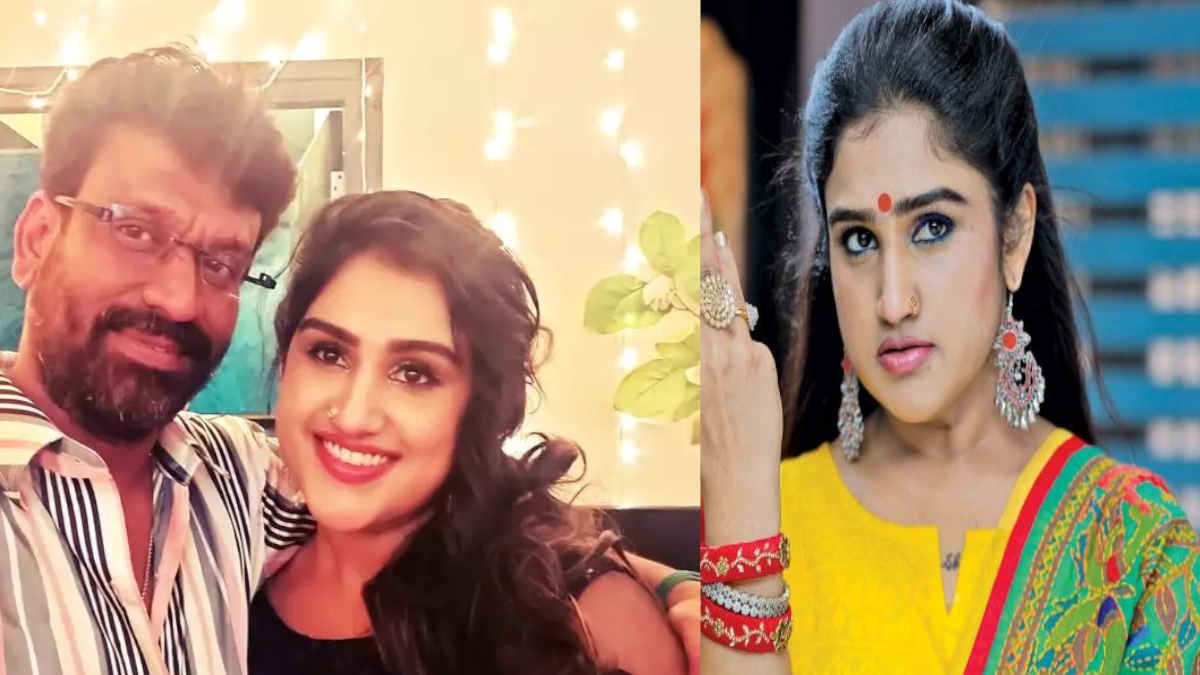 Chennai: Peter Paul and Vanitha Vijayakumar were married on June 27 in a Christian ceremony. Elizabeth Helen, Peter Paul's first wife, subsequently reported to the police that her husband had married a woman without obtaining a formal divorce.
At the same time, she reported through the online media that her husband was addicted to alcohol and had been in contact with various women. Following this, controversy erupted over the marriage of Vanitha Vijayakumar and Peter Paul.
Peter Paul, who recently went to Goa with Vanitha and children to celebrate her birthday, was reportedly kicked out of the house by Vanitha Vijayakumar due to trouble there.
Vanitha, who has issued a heartfelt statement in this regard, did not mention Peter Paul's name anywhere or directly about their separation.
Vanitha Vijayakumar said in a statement, "I am not hiding anything. I stand firm and face problems without any hassle for my children and work. Problems are nothing new in my life. Life is a lesson. In it, I keep learning. I have not done anything wrong. I fell in love with someone who needed love. Currently, I am in a state where my dreams and hopes are shattered".
Moreover, she added, "I hope this also passes. I don't need to explain anything to anyone. I will not try to blame my husband and thereby gain. I have matured. This is my life; I confront myself. I have made the right decision with my children and those around me in mind. Finally, I have not lost anything so far," said Vanitha Vijayakumar in her statement".
Whatever, Vanitha Vijayakumar's so, and so marriage is also spitting high. Let's wait for the real things to unveil.