Venthu Thanindhathu Kaadu Glimpse Merge Of Gautham, Rahman And Simbu
Sophia Loren (Author)
Published Date :

Dec 10, 2021 16:01 IST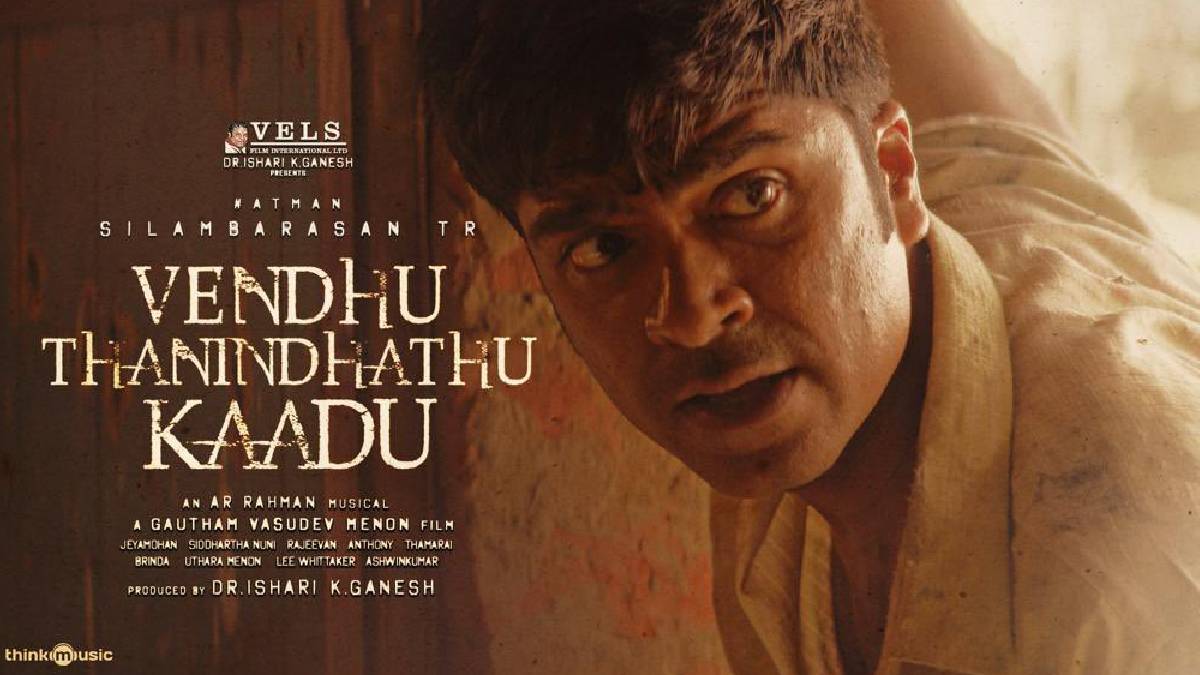 Venthu Thanindhathu Kaadu, directed by Gautham Menon starring Simbu, is at the final stage of shooting in Mumbai. As announced by the movie team, the Glimpse of Venthu Thaninthathu Kaadu is released today afternoon. The Glimpse is well received by the Simbu Fans.
Simbu's last movie Maanaadu is still vibing in theatres with screams and whistles. After watching the movie, most of the viewers commented, "it is the comeback of Simbu." Of course, the movie Manaadu is a great comeback for Yuvan music, S.J. Suriya, and STR. The direction of Venkat Prabhu and the screenplay was amazing.
It is not that easy to write a time loop movie and to bring it on-screen perfectly. But Maanaadu movie team gave their maximum efforts to give their best in the movie. The entire cast and crew must be appreciated for the work they have done for Maanaadu. Although Simbu was the hero, the villain S.J. Suriya gathered a huge number of fans for his stunning acting.
Following the blockbuster hit of Maanaadu, Simbu comes with his next update on his upcoming movie Venthu Thanindhathu Kaadu directed by Gautham Menon. After the success of Vinnaithandi Varuvaya and Achcham Yenbadhu Madamaiyada, the combo of Simbu and Gautham Vasudev Menon is yet to sparkle again.
The Glimpse of Venthu Thanindhathu Kaadu is released today with the music of A.R Rahman. The voice of A.R. Rahman is so soothing and merged perfectly with a glimpse. The look of Simbu conveys the hard work he has made for the movies and his fans.
In the Glimpse of Venthu Thanindhathu Kaadu, the poor Simbu, who works in a small mess as a Parotta master, later holds the gun, shooting men in front of him. This scene looks terrific in the video. The Glimpse aroused the curiosity to know the further update on the movie Venthu Thanindhathu Kaadu.