Controversial Tweet by Vijay Sethupathi, Is he Revoked from 800?
Sakthi Venkat (Author)
Published Date :

Oct 20, 2020 13:03 IST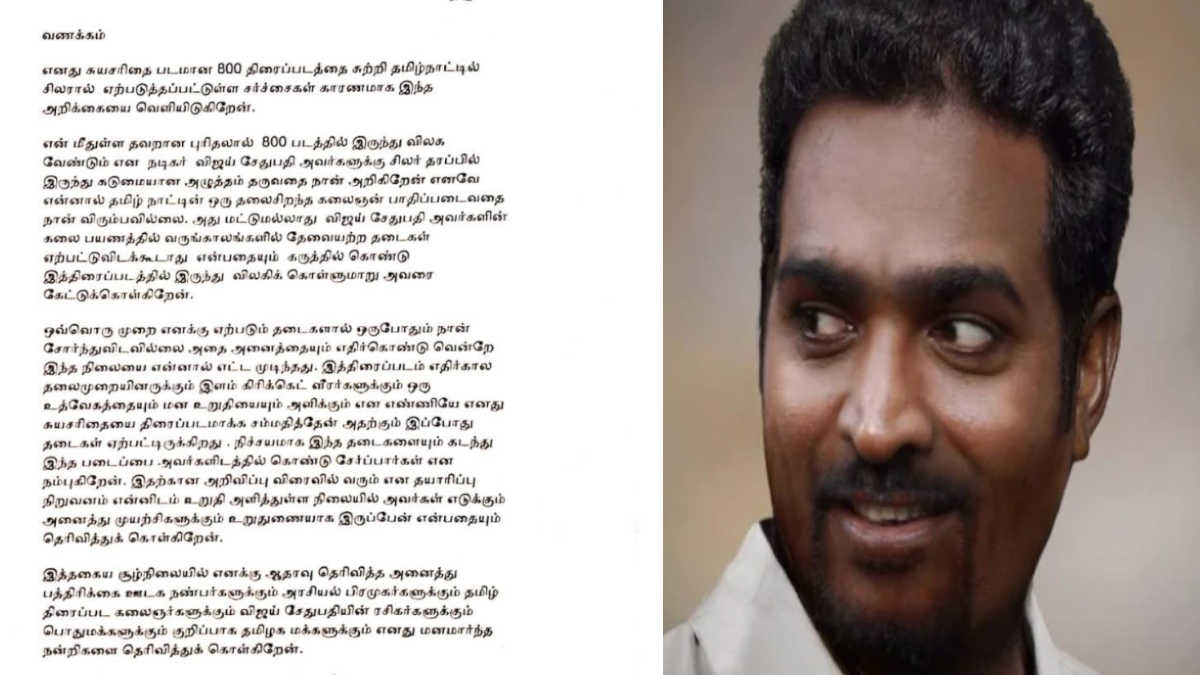 Vijay Sethupathi has been facing many criticisms for the past few weeks. Tamil fans and celebrities were manifesting their condemnation for Vijay Sethupathi's enacting in Muthiah Muralitharan's biopic.
In this situation, Yesterday, Muthiah Muralitharan requested Vijay Sethupathi to withdraw from the film. Because he doesn't want the greatest artist would be affected for the sake of him. If he chose to continue the movie, his journey would be hampered in the future.
Muthiah Muralitharan tweet:
He also said, " As far I known, many people were placing a lot of pressure on actor Vijay Sethupathi to quit '800' due to misunderstandings. I do not want the greatest artist would be judged because of him. I had crossed many obstacles to reach where I am now. I agreed to the biopic, hoping it would inspire many young cricketers and future generations. But now it turned to be a hitch.
I hope the crew will overcome obstacles and bring this work to Tamil audiences. The announcement will be released soon, and I would like to inform that I will support all their efforts. My heartfelt gratitude to all the press and media friends, political personalities, Tamil filmmakers, fans of Vijay Sethupathi, and the general public, especially the people of Tamil Nadu, for their support."
Vijay Sethupathi tweet:
Vijay Sethupathi retweeted Muthaiah's tweet and replied, "Nanri... Vanakam." Concerning this tweet, some people say that he has decided to revoke. On the other hand, did he saluted Muthiah Muralitharan for the tweet? Many controversies have arisen on the social media on Vijay Sethupathi's compendious reply.