Vikraman Explanation Of Tamil Nadu Name To DD In Bigg Boss Goes Viral
Thangaraja Palaniappan (Author)
Published Date :

Jan 17, 2023 11:04 IST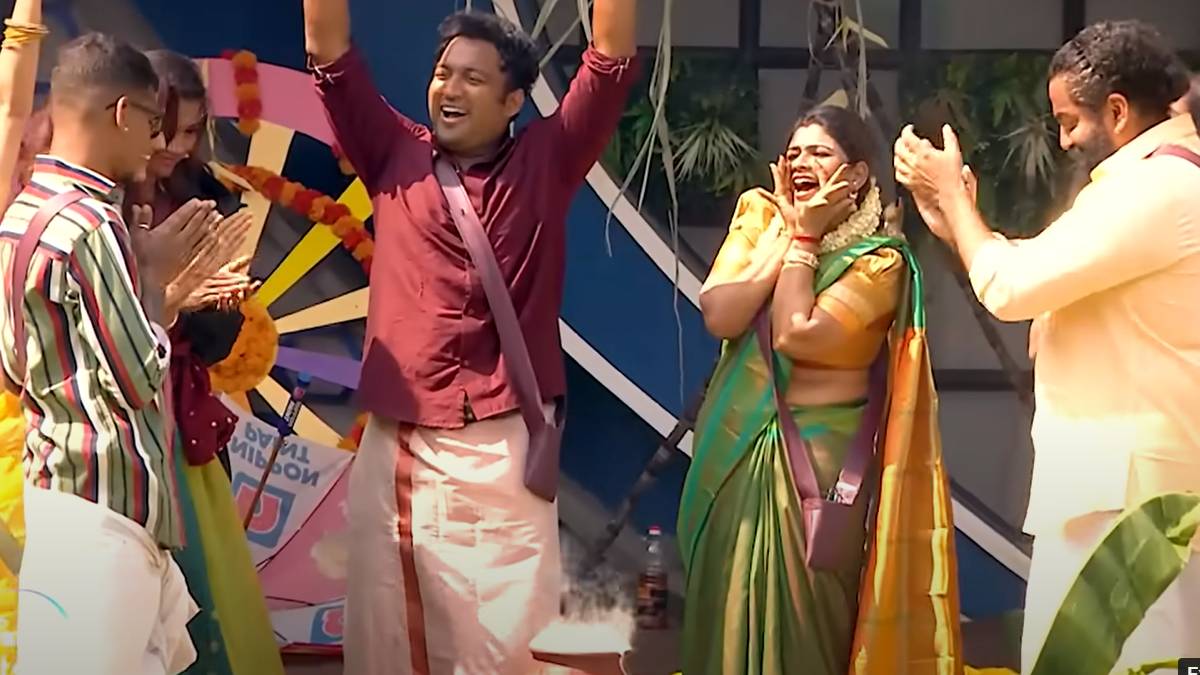 While the Pongal celebration is going on in the Bigg Boss show, the host told DD that Tamil Nadu got its name only from the Pongal festival. And then Vikraman gave a detailed explanation unaware of the controversies.
Bigg Boss Season 6, which has been going on in full swing for the last three months, is now nearing its finale. Netizens are predicting that Vikraman, Shivin, and Azeem are likely to be the winners. In this case, on the occasion of the Pongal festival, the contestants who left Bigg Boss season 6 and some special guests entered the Bigg Boss house.
In that way, the host Divya Darshini entered the Bigg Boss house as a special guest, and Vikraman talked to her about how Tamil Nadu got the name Tamilnadu on Pongal. This video is currently going viral on social media.
For the past few days, when the governor said that the name Tamilnadu is suitable for Tamil Nadu, there have been protests from various quarters, without knowing what is happening outside. Vikraman's talk about Tamil Nadu has attracted everyone's attention. DD has also spoken in a polished manner without informing about the problem going on outside.
Vikraman has said that today is not only Pongal but also the day when our state was named Tamil Nadu. Aya Sankaralinganar fasted for 14 days to get the name Tamil Nadu, which was earlier known as Madras Province. After his death, Anna named our state Tamil Nadu. So we celebrate this day as a way of paying respect to all those who fought for our country.
DD for this, Tamil Nadu is Tamil Nadu and no other name would be right for it? Vikram says yes Tamil Nadu means only Tamil Nadu. After that DD there is a point in making me tell you like this. He says that even if you don't understand it now, you will when you come out.
Following this, Vikraman said that they have already made some efforts to divide Tamil Nadu into some sections including Kongunadu, then I said that if you are talking like this then we will call it Periyar Nadu. Similarly, this video in which he said that no name can be compared to Tamil Nadu has gone viral on social media and showered Vikraman with praise.