Vishal Much Anticipated Ayogya Release Delayed due to Financial Issues
Mahalakshmi Chandramohan (Author)
Published Date :

May 10, 2019 17:36 IST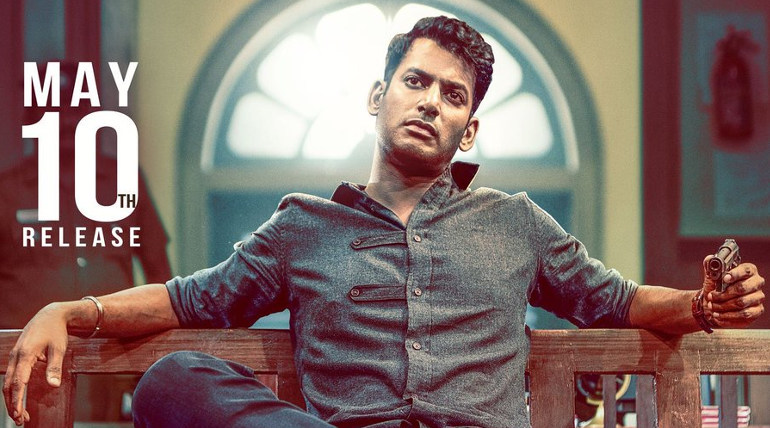 Vishal's anticipated release Ayogya is delayed due to some financial issues. The film throws light over the social crimes that are performed against women. It is found that the pre-booking of Ayogya gave away huge profit and it is the highest record in Vishal's film. The fans have eagerly waited for the celebration ended up with a huge disappointment as the postponement was declared on the release date.
The fans too ended up in a loss. Vishal holds the most responsible position of being the president of Tamilnadu film Producers Council(TFPC) and the Secretary of Nadigar Sangam (The actor's body). It is found that Vishal was already facing oppositions from the produces who felt disappointed of his position.
INTERNAL CONFLICT
A group of producers broke into a strike in front of TPFC Office a few months ago. They implicated Vishal and members for the distortion of funds. They accused them of exploiting a sum of around seven crores from the Council's fund. At this stage, state government commenced into action to sort out the issue by appointing a special officer. Vishal in response approached the Madras High Court. Still, the high court denied staying the order. Vishal in an interview has stated that it would be great if the government concentrates more on protecting the copyrights than to interrupt in the affairs of TFPC.
ORIGINATION AND HINDERANCE
Ayogya is a remake of Telugu film Temper which was played by Tollywood Superstar Jr.NTR. Previously in Hindi, it was remade as Simmba. Vishal announced that he made changes to the original script of temper. He also conveyed that his reason to choose temper was its impressive subject. He assured it to be a blockbuster hit when it reaches the screen for the tamil audience. He expresses that by attempting to remake temper he had lost his profitability over Telugu dubbing market.
Things collapsed on an effort to get Hindi dubbing rights for Ayogya. The person who owned the hindi version of temper opposed for having sold the dubbing rights without providing him with the share as per the contract. Finally, the producers left the team helpless as they were already in shortfall and they declared its suspension on the releasing day (May 10).