Nadigar Sangam Election 2019: Is Vishal Realm Falling Apart?
Chandra Raja Prabu (Author)
Published Date :

Jun 21, 2019 10:48 IST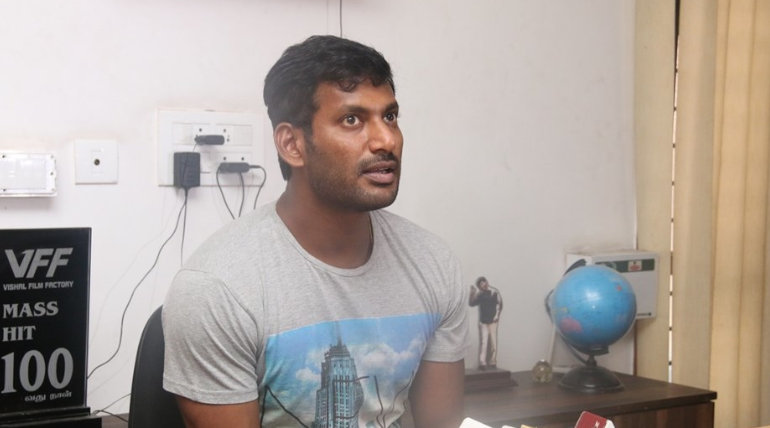 Nadigar Sangam Election 2019 Cancelled
The Madras High Court said about the South Indian Actors Association election or Nadigar Sangam election 2019 as it is worrying that the election is getting more critical than MP and MLA elections. Along with all the hectic scenes, Nadigar Sangam election 2019 is going every day with various stages. In this case, The Registrar of South Chennai district associations has ordered the suspension of the Nadigar Sangam election 2019 to be planned to held on June 23.
Nasser led Pandavar team against Sarathkumar and Radharavi as they are full of scandal team. Besides, the Pandavas team actively campaigned on the issue of arbitrary decision making, disenfranchisement of weaker performers, manipulation of Nadigar Sangam money, allegations of misappropriation in the Sangam land and allegations of accounting abuse.
The election manifesto is a separate building for the Actor's Association. The actors will play a movie together, and the building will be built with the proceeds from it. Moreover, Actor Vishal of Pandavar team promised that "I will only marry in the Nadigar Sangam Building". This promise of Pandavar Ani of "actors working together in a film" was utterly blown away.
A star festival was held in Malaysia in 2018 to raise fund for actor's building. The widespread allegation is that Rajini and Kamal were taken to Malaysia, but the association did not meet the expectations. In particular, the star cricket tournaments held there were not as welcome as expected.
Charges placed on Vishal
No one is blaming the entire Pandavar team led by Vishal. Everyone's hands extend towards Vishal.
The main allegation levelled at Vishal is that no one can contact him.
Second, he became president of the Producers Association while still being general secretary of the Actors Association.
The third and most prominent allegation was that Vishal planned to field RK Nagar in the by-election. Thereby, it was hostile to the ruling state.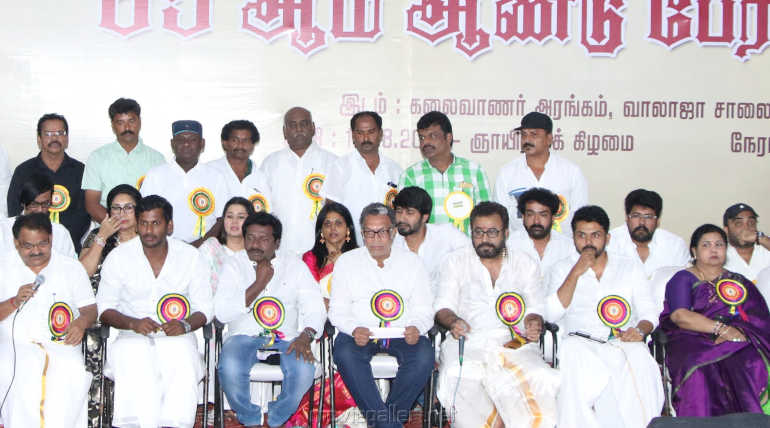 It is the opinion of some executives that the reason for the problem is that Vishal has moved up to the political arena. In this recently concluded Lok Sabha elections, with DMK winning, information rumoured in cine field that why Vishal meet and congratulates MK Stalin in person. If he has a political interest, why he is doing this work from the Actors Association and the Producers Association? As a result, we are the ones that will become the object of the wrath of the state. Vishal says he does not need to answer anyone and does not anyone questions him.