Watch Bigg Boss Ultimate Streaming 24x7 On Disney Hotstar From Jan 30
Sophia Loren (Author)
Published Date :

Jan 29, 2022 16:21 IST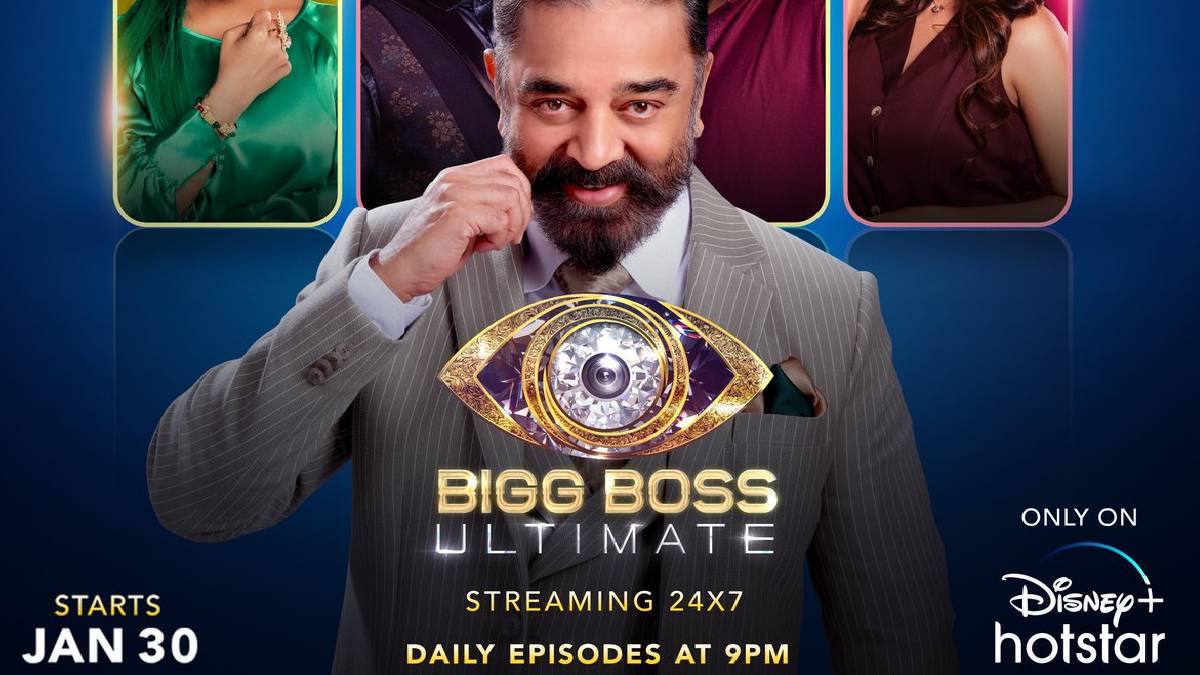 Bigg Boss Ultimate contestants are ready to step into the house with their 2.0 version. The contestant's promos are dropping on social media with different content. All the contestants are making promo with the worst situation they face inside the Bigg Boss house. The most awaited Bigg Boss ultimate is going to begin from tomorrow.
Also Read: How and Where To Watch Bigg Boss Ultimate Tamil
The confirmed contestants' names were already leaked, and most of the sprouted names were correct. Bigg Boss fans expected few contestants to be part of Bigg Boss Ultimate as they wished most of the Bigg Boss contestants were now part of Bigg Boss Ultimate. Bigg Boss Season 1 fans are so very excited to see Suja Varunee, Snehan and Julie in Bigg Boss Ultimate house.
From Bigg Boss season 2, Balaji and Shariq are going to be part of this new Bigg Boss Ultimate. The fans most expected contestant was in Season 3, and this season is always special as it holds a special place in the hearts of Bigg Boss fans.
Although there is no contestant from the "We are the boys" gang, the most important contestant from season 3, Vanitha, is going to be part of Bigg Boss Ultimate. Along with Vanitha Vijayakumar, Abirami from season3 is also part of this 24X7 reality show. Three contestants from season 4 are going to be part of the new beginning, and the housemates are Anitha Sampath, Balaji Murugadoss and Suresh Chakravarthi.
It is still a question mark on whether contestants from Bigg Boss Tamil Season 5 will participate in Bigg Boss Ultimate. The episodes will be telecasted 24 Hours Live. Watch the new Bigg Boss Ultimate on Disney+ Hotstar.
The Grand Launch of Bigg Boss Ultimate will be on 30th January 2022. Though the show telecast 24 hours live stream and daily highlighted clips, 1 hour 30 minutes episode will be telecast on Disney+ Hotstar every day at 9:00 pm.