Watch Money Heist Season 5 Part One Full Episodes On Netflix
Sophia Loren (Author)
Published Date :

Sep 03, 2021 18:11 IST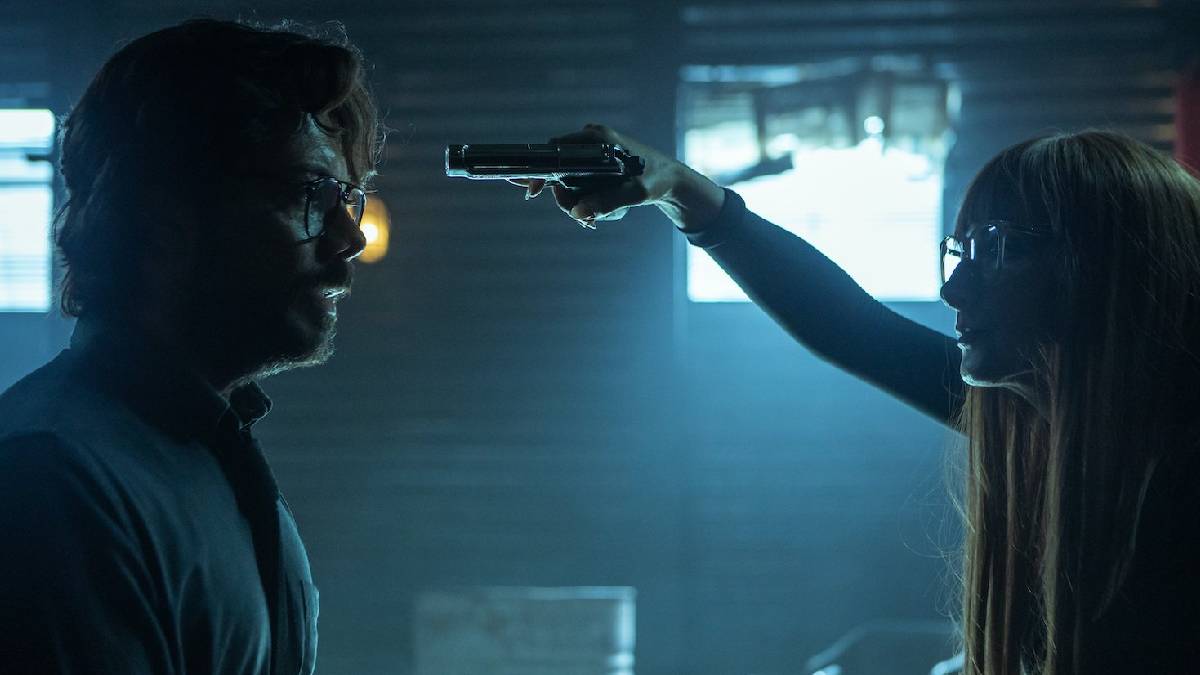 Money Heist has been one of the most popular series on Netflix, and its season 5 first part is released today. As announced earlier the Season 5 has two volumes in which part one is released today, and part two with the last five episodes will be released on December 3.
The Professor is the main character in Money Heist, who holds many fans hearts by his Brainy ideas and excellent plots. In all four seasons, seasons Professor plan worked effectively behind the mess. The saddest part in money heist season 5 is Nairobi's absence. Nairobi is the most liked character when it comes to female leads, but unfortunately, she will be shot by the military snipers and will be killed by Gandia.
This action created hatred on Gandia among the money Haist fans. In Season Four, the Professor's wife Lisbon enters the Bank of Spain, where the rejoining echoes with "For Nairobi" The series moves with so many twists and turns, which will not disturb the main plot at any point. There seems no disturbance even in the flashbacks that hit the plot at intervals screening the training period of five months at the abandoned hunting estate in the Toledo countryside.
Part four concludes with both positive and negative scenes. The positive scene is Libson will be rejoined with the heist members in the Bank of Spain, and the negative is Sierra will find out the hideout of the Professor. Money Heist Season 5 Part one begins with Sierra and the Professor, where she points to The Professor. Sierra will be hard towards him and pulls strings so that the Professor opens his mouth.
Netflix also initially announced two new cast members, Miguel Angel Silvestre and Patrick Criado. Patrick Criado is 24 years old, one of Money Heist Season 5's youngest cast members. The trailer was well reached among the fans worldwide. Season 5 first part is being watched with an expectation that the unanswered question in the early seasons will be answered here.
And to note, only five episodes of Money Heist season 5 is released today, whereas the last five episodes/ conclusion will be released on December 3 this year. Money Heist Season 5 is streaming exclusively on Netflix, which is a subscription-based service.
Money Heist Seasons was watched widely in India during the first wave of Corona, where people was under complete curfew. The OTT platforms were their only entertainment during Covid Pandemic. This made Money Heist reach more fans in India.