Watch Raame Aandalum Raavane Aandalum Tamil Full Movie On Amazon Prime
Thangaraja Palaniappan (Author)
Published Date :

Sep 24, 2021 15:00 IST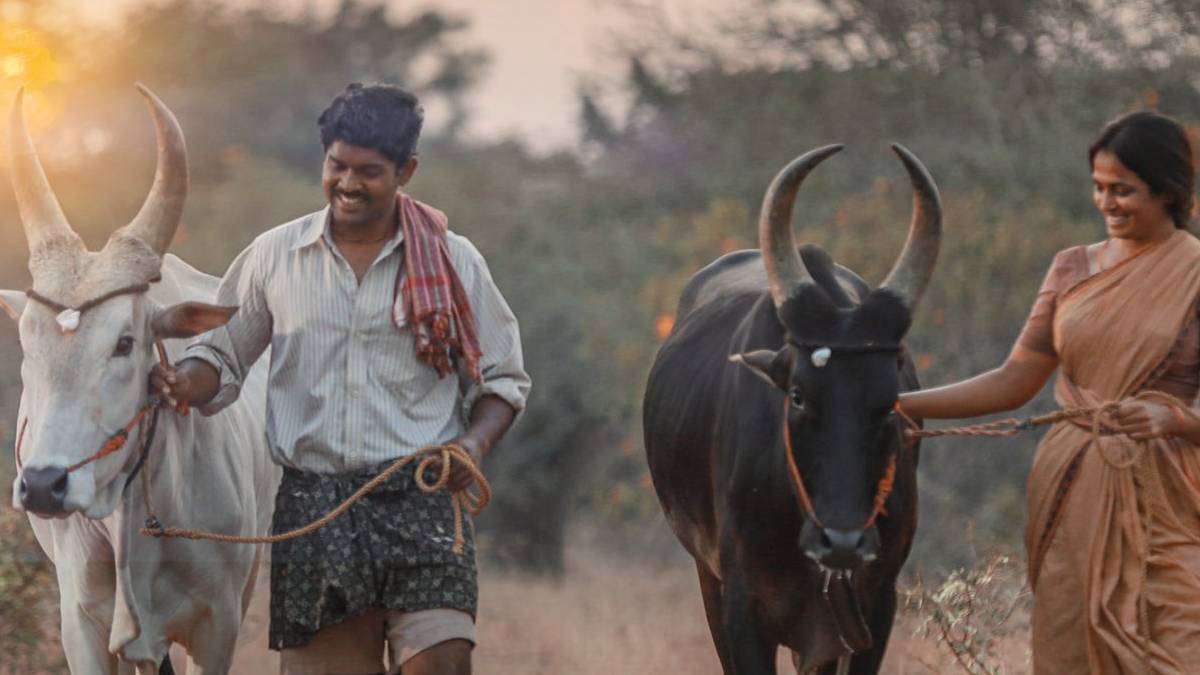 Arisil Moorthy's debut directorial film Raame Aandalum Raavane Aandalum is released today. Suriya and Jyothika of 2D Entertainment produced the film. The movie is streaming on Amazon Prime Video. The reviews are pouring out with both positive and negative comments.
Raame Aandalum Raavane Aandalum is a new Tamil social-political satire drama acted by Bigg Boss fame Ramya Pandian and Mithun Manickam. The film portrays the life of ordinary village people who finds it hard to survive under politics. The film has more positives than negatives.
More criticisms cannot be noted in this film as Raman Aandalum Ravanan Andalum is of new faces and the new director. Music is wonderfully made by singer Krish which is the backbone of the movie along with the storyline. When it comes to the storyline, it conveys the common life with fantastic cinematography.
Cinematography is beautifully handled by M. Sukumar with the edit of Shiva Saravanan. The screening of the main plot is beautifully brought out in this film Raame Aandalum Raavane Aandalum. All the characters in the movie have done justice to their roles. Although Mithun Manickam is new to film, he acted without flaws. He almost lived in the part which can be seen in the movie.
Ramya Panidian's acting must also be appreciated as she maintained her acting without any flaws throughout the film. Vani Bhojan appears in the movie as a media person and delivers a strong note. The dialogues provided by Vani Bhojan is solid and meaningful.
Raame Aandalum Raavane Aandalum is interesting initially, but later the interest will drop down because of the storyline. When the movie travels after the first 30 minutes, the plots get diverted to some other content unrelated to the main story.
The film begins with the content of Karupen and Vellaiyan, the cows which go missing. But the movie moves the content gets diverted to some other concept by touching politics in deep. At some point, this will disturb the viewers. The emotions and suffering of the ordinary village people are shooted out in this film Raman Aandalum Ravanan Aandalum.
Watch Raman Aandalum Ravanan Aandalum on Amazon prime. The film can be enjoyed with the family as there is no adult content. This film is one time must watch film that portrays the bond between cattle and village people.