We Stand With Pavni Hashtag Trending Under Bigg Boss Tamil 5
Sophia Loren (Author)
Published Date :

Dec 09, 2021 18:04 IST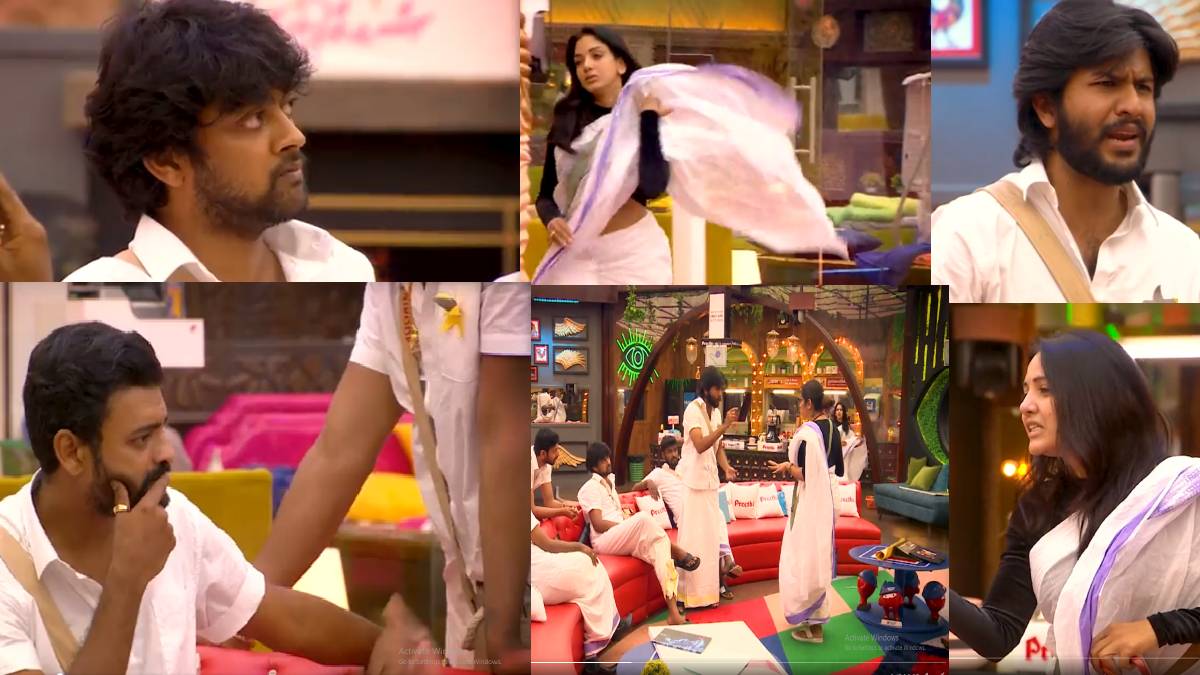 Bigg Boss Tami 5 has become the hot Tamil entertainment after the release of today's third promo. The burst out of Pavni is expected to give a clear clarification of her relationship with Abhinay.
Bigg Boss Tamil 5 is filled with only fights than fun in most of the episodes. The fights are endless, making the viewers feel bored at a certain point. Each and every task the Bigg Boss gives to the housemates end up in fights. The misunderstanding among the housemates is still prevailing between them.
In one of the previous episodes, the housemates were playing like truth or dare. In it, Raju questioned Abhinay about his relationship with Pavni. This question was shocking to the other housemates and even the viewers. Later that day, Abhinay Vaadi clearly clarified that in a mature way. Raju also gave an apology for asking such a question.
Following that, in yesterday's episode, when Ciby spoke yesterday, he said, "The thing between Abhinay and Pavni is not only friendship but its a kind of relationship between both friendship and love ." Most of the people in the house showed the board as Yes.
Following this, Pavni Reddy has a fierce fight with Raju and Ciby today. "I'm going to talk to him anytime. This is my personal, who are you to ask?" she said angrily. She mentioned the word personal during the argument with Ciby. Pavni voice was loud enough to fight for her words.
Ciby replied, saying that there is no personals inside the Bigg Boss house. He also said in anger that she would speak about this again. Abhinay was sitting mute in the promo, and Raju was about to speak on this, but Pavni's question muted him as well.
Pavni's fans are very happy to see her bold actions inside the Bigg Boss house. Many netizens are requesting host Kamal Sir to speak on this topic which keeps rising again inside the house. They say that Abhinay is married and has a family; similarly, Pavni has not yet completely come out of her husband's death.
For sure, the fight inside the Bigg Boss house today between Pavni, Raju and Ciby will not be a prank because Pavni's outrage anger shows that she has lost her patience with this topic. The viewers are waiting to watch today's episode to know the exact incident before getting to conclusions. Following the release of the last promo, the hashtag we stand with Pavni is going trending on social media.
#Day67 #Promo3 of #BiggBossTamil #பிக்பாஸ் - திங்கள் முதல் வெள்ளி இரவு 10 மணிக்கு, சனி மற்றும் ஞாயிறு இரவு 9:30 மணிக்கு நம்ம விஜய் டிவில.. #BBTamilSeason5 #BiggBossTamil5 #பிக்பாஸ் #nipponpaintindia #PreethiPowerDuo #VijayTelevision pic.twitter.com/ZMnOLdnQDQ

— Vijay Television (@vijaytelevision) December 9, 2021