Why To Watch Kaithi Before Watching Vikram (2022) Full Movie?
Sophia Loren (Author)
Published Date :

Jun 03, 2022 14:50 IST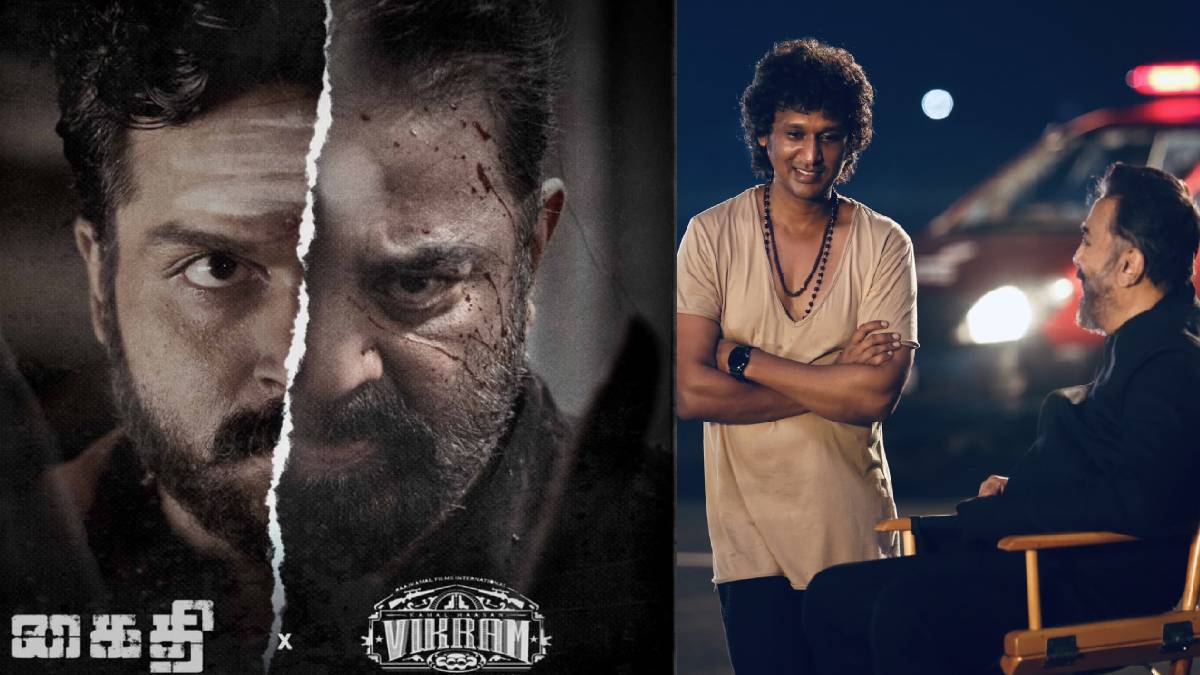 Lokesh Kanagaraj, directed 'Vikram' starring Kamal Haasan, has been released today amid much anticipation. The reviews and comments are flowing on the internet on this film. The trio of Fahadh Faasil, Vijay Sethupathi, and Kamal Haasan is well received. One can see the comments about the film being a blockbuster. As well as the positive reviews about the film are coming out.
Lokesh Kanagaraj has given a massive treat to his fans for waiting in patience. The thing to note here is that fans have been saying that this is a complete Lokesh Kanagaraj treat. Lokesh, who has directed three films, Kaithi, Master and Maanagaram, so far, has joined the ranks of Favorite Directors of Youth.
It is said that there is a lot of link between this movie and Vikram movie. It is because few characters in Vikram (2022) movie were in Kaithi. The core scenes can be understood even more clearly once the Kaithi movie is watched. Karthi leadKaithi is another great creation of Lokesh, who has earned that much fan base for himself. Similarly, yesterday, Lokesh made a loving request to his fans, "Come to Vikram World after watching the movie Kaithi ".
With the help of Dilli (Karthi), Bejoy (Narain) seizes cocaine worth Rs 900 crores and captures drug dealer Adaikalam in 'Kaithi' (Harish Uthaman). The film concludes with a line implying a link between Dilli and Adaikalam, teasing the sequel.
However, there is a link between 'Kaithi' and 'Vikram.' During a phone discussion with his teammate Ajax during the early stages of 'Kaithi,' Bejoy inquires about the ghost. At the end of 'Kaithi,' Adaikalam was shown as the ghost, however, he is not the true ghost; however, the real ghost of 'Kaithi' is revealed in Kamal Haasan's 'Vikram.' In addition, a scorpion tattoo was seen in the trailer for 'Vikram,' which has ties to the drug dealer group in Kaithi.
So, the story of the Vikram movie can be better understood if those who have not seen the Prisoner movie yet or have already seen it review and watch the Vikram movie. You can see the Kaithi picture online. Vijay Super channel is telecasting Kaithi movie today to entertain Lokesh Fans.
Vikram (2022) is roaring theatres with maximum positive reviews. The music of Anirudh, Cinematography, editing, action and writing is well clubbed together and bring the outstanding output of Vikram.
The Vikram movie holds Vijay Sethupathi as the Kamal Haasan, Vijay Sethupathi, Fahadh Faasil, Narain, Arjun Das, Harish Uthaman, Kalidas Jayaram and Suriya ain cameo role and many more in the lead roles.
#Vikram ?@ikamalhaasan pic.twitter.com/vMKR4HnImF

— Lokesh Kanagaraj (@Dir_Lokesh) June 2, 2022