Yogi babu Revokes for a Heroic Portrayal with Upcoming Dharmaprabhu
Mahalakshmi Chandramohan (Author)
Published Date :

May 10, 2019 15:59 IST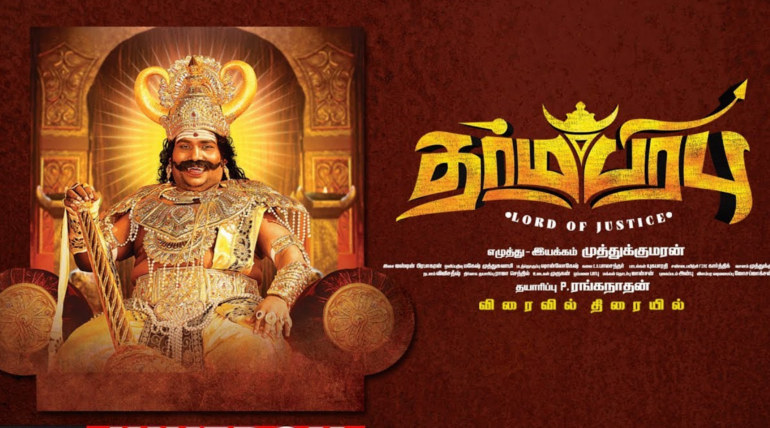 Yogi Babu, a significant comedy actor speaks about his upcoming movie Dharmaprabhu. He expresses that success in the film industry is definitely not a cake walk. He affirms that despite busy schedules it is mandatory to be active and spontaneous with humour at the shooting spot. He strongly believes that comedy is of huge need among the audience. He registers that Kollywood is treasured with a good number of comedy artists. He appreciates many directors for their humour sense in scripting.
He feels lot inspired with the comedy legends Gowndamani and Senthil. He overwhelmingly declares that their comedy scenes will stay everlasting for generations. He feels privileged for having taken the authentic role of Lord Yama Dharma Raja. He also points out that previously these kinds of roles were taken up by supreme artists like Shivaji Ganesan and Goundamani. He says that Dharmaprabhu is a similar entertainer as the movie Lucky man. But he affirms that the film has taken its unique path exhibiting the current generation scenario.
He stands by his desire to focus much on the comedy role and he really denies putting him as a hero. He concludes that RJ Ramesh Tilak and Janani Iyer have taken up the role of a hero and heroine and he is playing a lead role that has a vast space for comedy. He expresses it to be an immense pleasure for him to take up this role and reach out to the audience of the present generation. He is about to work with the actors Ajith, Vijay and Superstar Rajinikanth in his upcoming projects.